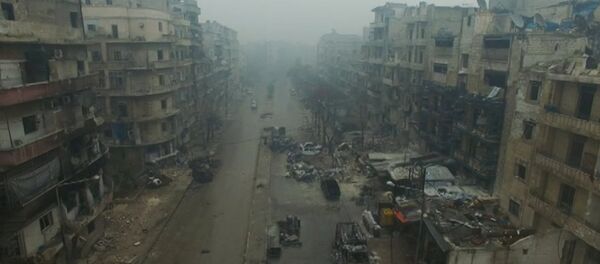 15 December 2016, 07:09 GMT
ALEPPO (Sputnik) — A source told RIA Novosti that the evacuation of civilians, as well as the last groups of militants from eastern
Aleppo
was expected to start at 5 a.m. local time (03:00 GMT) under the agreements.
Another source said that a bus convoy had been waiting at the evacuation point in the Ramuse district of Aleppo, however no one had come to the buses yet.
Over the recent months, Aleppo became a major battleground in Syria between government forces and militants. On Tuesday, the Russian reconciliation center said that the Syrian government army was controlling over 98 percent of the territory of Aleppo, with militants present in less than 3 square kilometers (1.1 square mile).