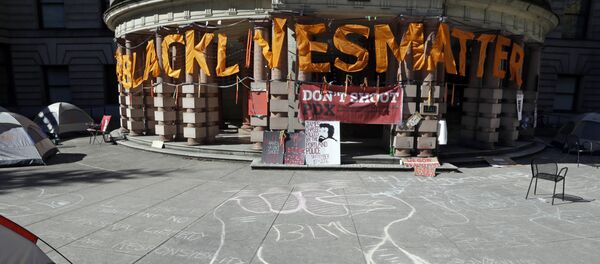 26 October 2016, 16:18 GMT
WASHINGTON (Sputnik) — According to body camera footage, 23-year-old Sylville Smith was armed and turned toward police officer Dominique Heaggan-Brown, who then opened fire, local television station KARE reported.
The shooting sparked two nights of rioting in the Wisconsin city of Milwaukee.
Heaggan-Brown appeared in court earlier on Thursday.
Multiple incidents of police killing young black men, often during routine encounters with law enforcement, have sparked protests and inflamed racial tensions throughout the United States.