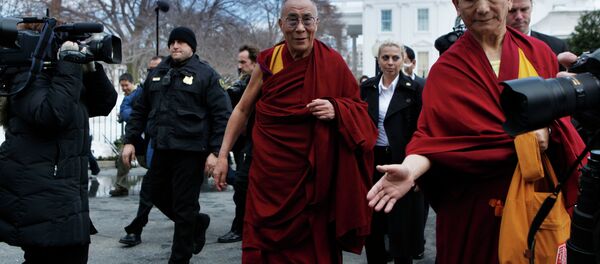 13 December 2016, 17:57 GMT
US President-elect Donald Trump is seemingly testing the water before building the US-Chinese relationship: his conversation with Taiwanese President Tsai Ing-wen broke with the US' longstanding diplomatic tradition and prompted a firestorm of criticism from the Chinese.
Furthermore, Trump's party colleagues are urging him to take yet another step in the same direction: to meet with the 14th Dalai Lama, the spiritual leader of Tibet — China's autonomous region.
"I would like to take the opportunity to suggest that you meet with His Holiness the Dalai Lama," Rep. Jim Sensenbrenner wrote in his letter to Donald Trump on December 6, "In 1989, the Dalai Lama was awarded the Nobel Peace Prize for his work in furthering the peaceful protest of the Chinese occupation of Tibet."
'The Dalai Lama Card'
So will Trump use the Taiwan and the Dalai Lama "cards" in negotiations with China?
"I think Trump is calling China's bluff over its various territorial claims.  China has long-running border problems with virtually all its neighbors.  Yet, for an aspiring military superpower, it cannot even reunite Taiwan which the UN, including the US, had long recognized as being an integral part of China. That's quite incongruous when one considers the periodic aggressive posture of China towards Vietnam and India," Mathew Maavak, a Malaysian geostrategist and regular Op-ed contributor to China's CCTV, told Sputnik on Thursday.
In his Tuesday interview with Radio Sputnik Maavak suggested that Trump may "use the Dalai Lama card to force China concede in the area of trade."
"As for Trump's alleged outreach effort towards the Dalai Lama, this is rather perplexing unless one takes into account the growing Muslim-Buddhist tensions in parts of Asia — from Sri Lanka to Myanmar to southern Thailand," the geostrategist noted, referring, in particular, to the Rohingya issue in Myanmar.
The CIA Tibetan Program
However, Washington has a long record of inciting ethnic tensions and separatism in China. CIA documents declassified back in 1998 shed light on the US' covert operations in China's Tibet Autonomous Region (TAR) in the late 1950s and throughout the 1960s.
What Sensenbrenner called Tibetan "peaceful protest" was actually the CIA-backed espionage and sabotage activity.
"The CIA Tibetan program, parts of which were initiated in 1956 with the cognizance of the Committee, is based on US Government commitments made to the Dalai Lama in 1951 and 1956. The program consists of political action, propaganda, paramilitary and intelligence operations, appropriately coordinated with and supported by [less than 1 line of source text not declassified]," the Memorandum for the 303 Committee issued in 1968 read.
A panorama of Lhasa, the capital of Tibet. (File)
© Sputnik / Iliya Pitalev
/
Weaponizing Tibetan Separatism
Why did the US try to weaponize Tibetan separatism?
"The US has had a long history of weaponizing nearly every separatist movement against its perceived rivals," Maavak responded.
"Many movements like the Tibetan one were largely aimed at applying geopolitical pressure," he explained, "Therefore, while Beijing was arming and funding various communist movements in Southeast Asia, including the Communist Party of Malaya (CPM) — which continued in some form even after the formal establishment of diplomatic relations between Kuala Lumpur and Beijing — the US used various Overseas Chinese-based Kuomintang networks in Southeast Asia to launch the Tibetan separatist movement."
"The goal was restricted to pinpricking China's underbelly even as it promoted Communist uprisings in the region. One could view this as a geopolitical 'balloon effect'," he added.
However, it is unlikely the Tibetan separatism movement can be fully revived, Maavak highlighted.
"Will this Tibetan separatist movement be fully revived? I very much doubt it. China could — at one stroke — negate this possibility by signing a final border treaty with India," he pointed out, "It would also solve various One Belt-One Road (OBOR) bottlenecks that may be fraught with heightened geopolitical risks once the global economy turns south — as anticipated."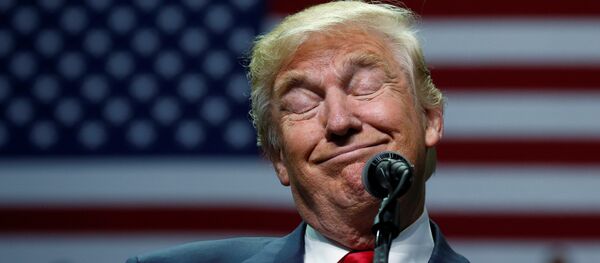 8 December 2016, 14:47 GMT
Chinese-Indian rapprochement would play into Beijing's hands, according to the Malaysian scholar.
"China can literally build bridges into India — a market of 1.2 billion people with a growing middle class — if its signs a final border treaty along the current Line of Control (LOC). This would also create an unhindered geo-economic continuum throughout the RIC (Russia, India China) bloc and passively neutralize one of Beijing's biggest geopolitical headaches. This is China's golden opportunity to lose," Maaval elaborated.
It is believed that then US President Richard Nixon's visit to China in 1972 brought an end to the CIA Tibetan program.
© AFP 2023
US president Richard Nixon (L) toasts with Chinese Prime Minister, Chou En Lai (R) in February 1972 in Beijing during his official visit in China. (File)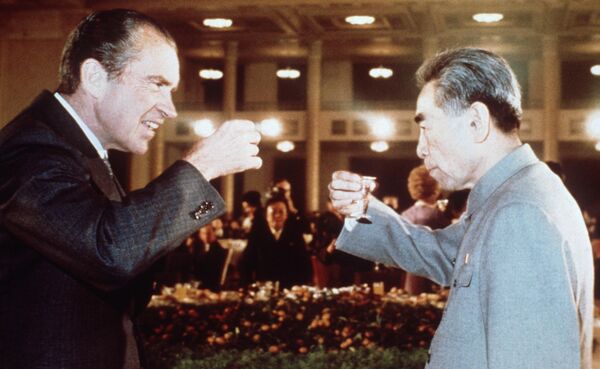 US president Richard Nixon (L) toasts with Chinese Prime Minister, Chou En Lai (R) in February 1972 in Beijing during his official visit in China. (File)
According to Maavak, the crux of the matter is that in Nixon's time "the ball was no longer in the US's court."
"I think it was India — used as a launchpad for Tibetan separatism since the 1962 Sino-India border war — which ultimately settled the issue by phasing out active cooperation with the US. The then Prime Minister of India, Indira Gandhi, had a poor opinion of Richard Nixon and Henry Kissinger who overnight became the darlings in China. The US tilt towards Pakistan did not help matters much either," he noted.
Will Trump Keep His Promise of Non-Interference in Affairs of Other Nations?
However, according to Sensenbrenner, "throughout the course of the last half-century America has had a strong and stable relationship with the people and government of Tibet."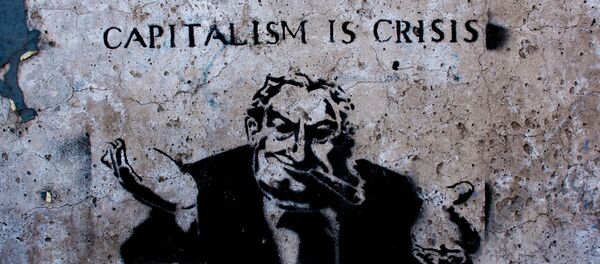 22 November 2016, 16:10 GMT
Furthermore, a vast number of American NGOs, including George Soros' Open Society network, are working in China and its Tibet region.
For instance, the Trace Foundation, run by George Soros' daughter Andrea Soros Colombel, has been working in TAR for more than 20 years.
"The Trace Foundation belongs to the larger Soros-run NGO network that is currently destabilizing the US via various sponsored protests against the incoming Trump administration," Maavak underscored.
"I can't see how Donald Trump would allow a three-way tango between his administration, George Soros and the Dalai Lama," the geostrategist pointed out.
Why does the US keep trying to meddle into China's domestic affairs?
"The US has interfered in the internal affairs of all nations which ultimately resulted in a surge of nationalism — with anti-American overtones — worldwide. Ironically, the chickens have come home to roost and we will see how the Donald Trump administration keeps its promise of non-interference in the affairs of other nations," the Malaysian scholar stressed.
The views expressed in this article are solely those of the author and do not necessarily reflect the official position of Sputnik.
Have you heard the news? Sign up to our Telegram channel and we'll keep you up to speed!