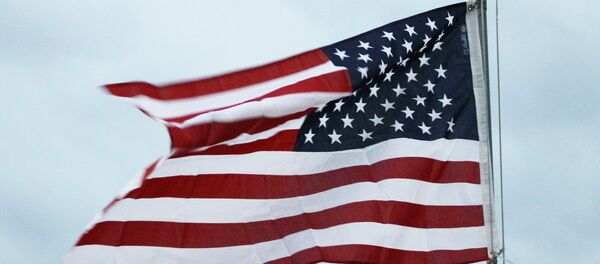 14 December 2016, 22:35 GMT
Kristian Rouz – The Federal Reserve's decision to increase base borrowing costs on Wednesday turned out to be the right move, first time in a long chain of monetary policy failures and mistakes, as evidenced by the macro data that arrived on Thursday.
US inflation has been advancing for four straight months up to November, and the labor market continued its consolidation beyond the "full employment" threshold.
Therefore, it is unlikely that the Fed decision will trigger market turbulence, such as last year's slump in junk bonds (the Third Avenue Crash) and "bloodbath of red" on Wall Street, that both entailed the previous increase in Fed interest rates.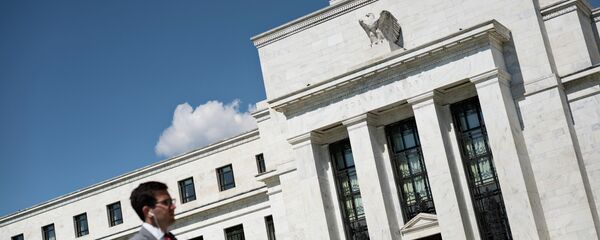 14 December 2016, 19:14 GMT
US cost of living increased by 0.2pc in November, following a 0.4pc increase the previous month, a Labor Department report said on Thursday. Core prices index, excluding food and fuel, also gained 0.2pc month-on-month. Annualised inflation thus climbed to its two-year highest of 1.7pc in November.
The normalisation of macroeconomic outlooks will most likely allow the Federal Reserve to undertake its three interest rate hikes planned for the next year. For 2016, the regulator had planned four increases in borrowing costs, but these plans fell through due to the poor performance of the economy this outgoing year.
"Inflation's been firming for a little while," Gennadiy Goldberg of New York-based TD Securities LLC said. "Given what the Fed was saying yesterday about slack being diminished, this basically works in their favour."
Meanwhile, he US labor market posted improvements, with unemployment claims dropping to their three-week lowest in the period that ended on 10 December. Jobless claims fell by 4,000 to 254,000, a separate report for the Labor Department said.
US employers have been increasingly reluctant to cut personnel recently because of the acceleration in business activity and economic growth in the third quarter, resulting in a nascent shortage of workforce in certain hottest sectors of the economy.
The Fed commented on labour market conditions saying that the "stance of monetary policy remains accommodative, thereby supporting some further strengthening in labour market conditions."
In a yet another separate report released Thursday, the Labor Department said that average hourly wages, inflation-adjusted, declined by 0.4pc month-on-month in November in their biggest slump since February 2013. The measure is still 0.8pc up year-on-year.
That said, the inflation might start outpacing earnings fairly soon, and the tightening labor market conditions have failed thus far to translate into substantial gains in salaries and wages. The inflationary expansion in the economy might thus affect the living standards of most working Americans, but still, given the significant uncertainty surrounding the likely effects of the new economic policy, the medium-term correlation between prices inflation and wages inflation is unknown.
Currently, even though the unemployment is low and growth is picking up, the US economy is facing a triple challenge of a lack of highly-qualified workforce, shortage of business equipment, and poor infrastructure.
While the massive influx of immigrant workforce is mostly low-skilled and limited to certain activities, it is still part of the reason for the ongoing wage stagnation. The issues of business equipment and infrastructure could be addressed with a fiscal stimulus, therefore, the dysfunctional job market will be the main obstacle on the way to achieving a sustainable growth pf 4-5pc per year, as promised by the President-elect Donald Trump.