To China's chagrin, the discovery of the waterborne drone is another example of US efforts to maintain control of the region, deploying unmanned underwater vehicles (UUVs) as a "power enhancer." In an op-ed published in People's Daily Online, Hua Yiwen argues that the vessel was legally acquired since it was captured in waters claimed by China, giving Beijing the "right" and "responsibility" to seize the UUV.
Since the incident, the US has amplified the importance of the event, which fails to address the problem at hand, Hua Yiwen adds. The event drew the ire of US President-elect Donald Trump, who tweeted that the seizure was "unprecedented" before later saying the the US should tell China that it doesn't want the stolen drone returned. "Let them keep it!" he tweeted.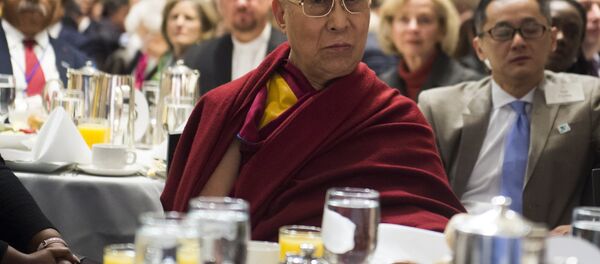 15 December 2016, 16:48 GMT
But the real issue, Hua Yiwen said, is that the oceanographic survey ship "was another example of [the US'] attempt to keep a close watch over China." The US has long sailed its military ships through the South China Sea citing the practice of "freedom of navigation" in international waters. In October the guided-missile destroyer USS Decatur cruised past the Spratly islands, part of Beijing's string of artificial islands, the fourth patrol operation of its kind.
After Trump spoke with the president of Taiwan, breaking with decades of diplomatic policy, the Chinese military retaliated. In addition to testing ten DF-21 missiles, Beijing sent one of its nuclear-capable bombers soaring over the Spratly islands.