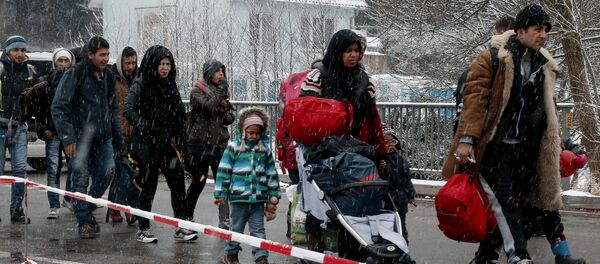 13 December 2016, 13:02 GMT
MOSCOW (Sputnik)
–
A total of 34,000 refugees have been employed in Germany since December 2015, while over 400,000 are still looking for a job, Director of German Federal Employment Agency's Institute for Research Joachim Moller said on Monday.
"It would be an illusion to believe that we would be able to hire a huge number of refugees for well-paid jobs in the industrial sector, such as, for example, the automobile industry," Moller told Spiegel magazine.
Moller added that among those who manged to find a job every fifth was a part-time worker.
Germany has been the key destination for thousands of refugees and immigrants coming to Europe since the start of 2015. The Interior Ministry said that about 1.2 million people applied for asylum in the country from January 2015 to November 2016.