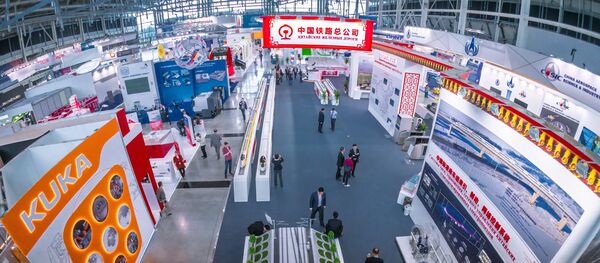 9 November 2016, 12:25 GMT
RZD plans to build the Moscow-Kazan high-speed pilot railway worth about one trillion rubles.
The RZD press service quotes Misharin as saying: "The creation of high-speed railway in Russia is the first step in linking Europe's Euro Carex system and the China Railway Corp system, with speeds of up to 300 and 250 kph, respectively. Construction of the Moscow-Kazan-Yekaterinburg high-speed railway with an extension toward Beijing and the net development toward the European Union assume significant importance."
According to Misharin, RZD and High-Speed Railways, the RZD subsidiary that will manage the construction of high-speed rail in Russia, as well as a Russian-Chinese consortium and French technical consultants, have finished designing the Moscow-Nizhny Novgorod route.