ST.PETERSBURG (Sputnik) — The Eurasian Economic Union (EAEU) and Iran may sign a temporary agreement that could lead to the creation of a free trade zone, Armenian President Serzh Sargsyan said Monday.
"The president of Iran has shown interest in signing a temporary deal with the EAEU, leading to the creation of a free trade zone. Armenia is actively assisting the negotiations between Iran and the Eurasian Economic Commission, aiming to sign the agreement fast," Sargsyan said.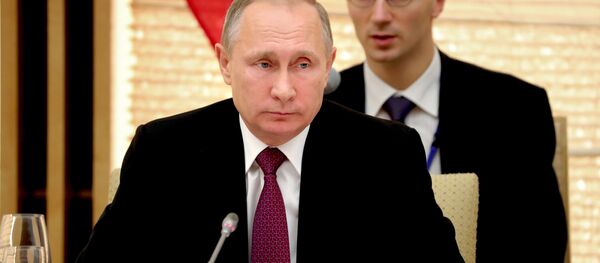 16 December 2016, 08:52 GMT
Armenian president said that his country, as the only EAEU member that has a land border with Iran, was focusing on the development of transport and logistics joint projects, including the creation of a transit route from the Persian Gulf to the Black Sea, which would "create the platform for a safe and convenient access to the Persian Gulf and on to the Indian Ocean for our EAEU partners."
Sargsyan has arrived in Russia to participate in the sessions of the Collective Security Council of CSTO and the Supreme Eurasian Economic Council.
The Eurasian Economic Union, initiated by Russia in 2015, aims to simplify and modernize trade of good and services between Russia, Kyrgyzstan, Kazakhstan, Belarus and Armenia.