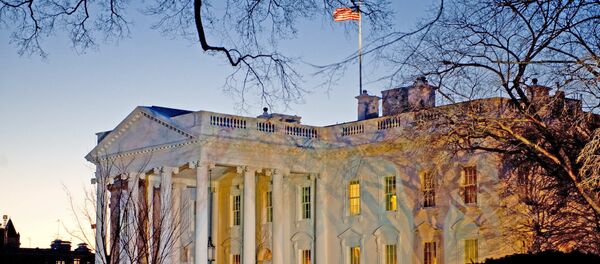 30 December 2016, 12:33 GMT
On December 29, outgoing US President Barack Obama announced the expulsion of 35 Russian diplomats, the closing of two Russian diplomatic compounds and new sanctions against six Russian individuals and five entities, including the GRU (the Main Intelligence Directorate) and FSB (the Federal Security Service), over Moscow's alleged interference in the November US presidential election, which the Kremlin has denied.
Russian President Vladimir Putin said Friday that Moscow will determine further steps in restoring ties with the US depending on the policy of President-elect Donald Trump.
"Reserving the right to retaliate, we will not resort to the level of irresponsible 'kitchen' diplomacy and further steps toward the restoration of Russian-US relations will be built on the basis of the policy carried out by the administration of President Donald Trump," Putin said.
Russia will not expel anyone as a response to US sanctions against Moscow over alleged hacking, Putin added.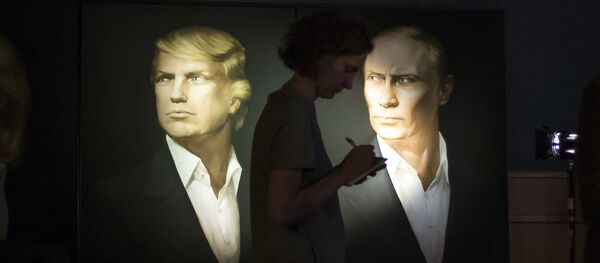 30 December 2016, 09:53 GMT
Commenting on the new sanctions, Russian Foreign Ministry spokesman Maria Zakharova said that this time the US was "slapped in the face" by its own government.
According to Zakharova, the decision to impose new sanctions against Russia will only create difficulties for the new US presidential administration.
"Now, the whole world can see what a crushing blow President Barack Obama and his unskilled team delivered to Washington's reputation and leadership. No enemy could do worse to the United States," Zakharova wrote on Facebook.
In fact, the new sanctions are not aimed against Russia, but they are directly aimed against US President-elect Donald Trump and his administration, according to Vyacheslav Smirnov, director of the Scientific and Research Institute of Political Sociology.
"The sanctions they have introduced, including against the GRU and the FSB, are rather scenic. But they indicate that the outgoing US presidential administration wants to plant a bomb under relations between Trump's administration and Russia. For Trump, the new sanctions will produce negative outcome because he will find himself in a difficult situation," Smirnov told Radio Sputnik.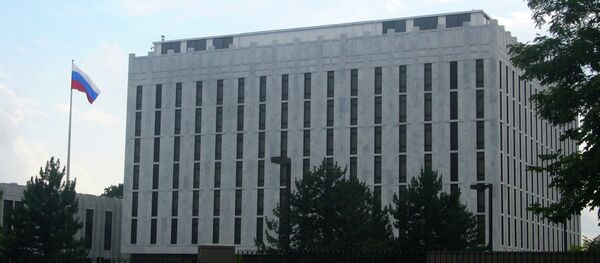 30 December 2016, 09:04 GMT
According to the expert, there will be no problem to lift the sanctions but this issue is unlikely to be of first-rate importance for the new US presidential administration.
"There are more important issues on which Trump wants to overturn Obama's decisions. Such propaganda steps as sanctions against Russian intelligence services and diplomats are not among them. Before lifting them, cooperation with Russia should be launched. I don't think that sanctions will be removed in January-February.  I think that their removal could coincide with a meeting between Trump and Putin," Smirnov pointed out.
At the same time, he suggested that there will be those in Washington opposing normalization with Moscow.
"This is not some kind of an anti-Russian lobby. I would say that those people promote interests that do not correspond with idea of cooperation with Russia. Those opposing Russia in Senate or in the new presidential administration have interests. So, the current anti-Russian hysteria is just a result. But I don't think the new sanctions will further complicate ties between Moscow and Washington," he concluded.