MOSCOW (Sputnik) — According to Cevik, the positive climate created by Turkey and Russia will prevail and lead to better days for Syria in 2017.
"The ceasefire shows the huge potentials for world peace when Turkish President Recep Tayyip Erdogan and his Russian counterpart Vladimir Putin cooperate so closely. Erdogan and Putin are seen as two leaders contributing to Middle East peace. The ceasefire is the work of Mr. Erdogan and Mr. Putin and their growing influence on regional issues," Cevik said.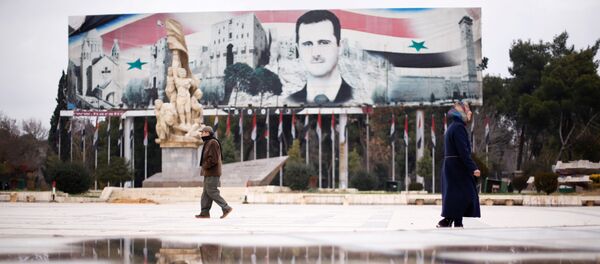 30 December 2016, 08:29 GMT
"Of course the fact that Iran is also in the equation will ensure the success of the current peace initiatives in Syria. Iran involvement in Syria is obvious and that Shiite militias should be brought under control and Iran is the only guarantor to be able to do this," Cevik added.
Putin announced on Thursday that the Syrian government and armed opposition groups had reached an agreement on a nationwide ceasefire in Syria and on readiness to start peace talks.