On Monday, the People's Liberation Army Navy blogged that the J-15 fighter jets on board the Liaoning aircraft carrier conducted flight tests and launched helicopters in "complex sea conditions."
The move follows China's late-December 2016 announcement that the Liaoning and the rest of the fleet would conduct routine drills in the western Pacific, and is one month after Beijing conducted unprecedented live-fire drills.
Beijing lays claim to most of the contested South China Sea, where about $5 trillion in trade transits annually. Malaysia, the Philippines, Brunei, Vietnam and Taiwan have claims as well.
In July 2016 a Hague tribunal ruled that there was "no legal basis" for China's claims in the resource-rich region, in a case brought by Manila. China rejected the authority of the court and its ruling, calling it "ill-founded" and "naturally null and void."
Tensions between Taiwan and China were renewed after Taiwan President Tsai Ing-wen's telephone call to US President-elect Donald Trump in December, which broke a decades-old diplomatic custom. It was also confirmed last week that Tsai would make two stops in the US on her way to Latin America, despite repeated calls from China requesting Washington to deny her access on American soil.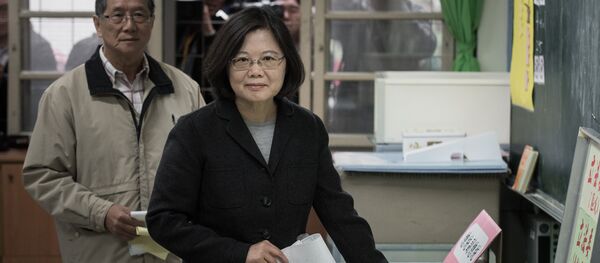 22 December 2016, 14:11 GMT
It is not clear whether Tsai will meet with Trump during her transit, but China feels that Tsai will make a play for her country's formal independence while in America. Beijing is concerned that Washington will not stay true to the "One China" policy, which holds that Taiwan is a part of China, and therefore not able to establish independent diplomatic relations with other countries. 
Referring to Trump, Chinese Foreign Minister Wang Yi said that one individual could not upset historic precedent, telling The Guardian, "Thick mountains cannot stop the river from flowing into the sea."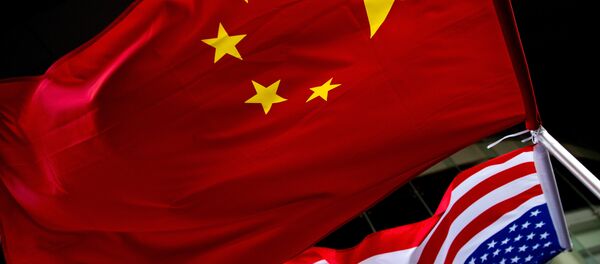 13 December 2016, 13:53 GMT
China recently intercepted a US underwater drone, and accused Washington of overreacting. "During this process, the US side's unilateral and open hyping up is inappropriate, and is not beneficial to the smooth resolution of this issue. We express regret at this," said Beijing's Defense Ministry.
On December 26, 2016, Taipei's Ministry of Defense said that the Chinese aircraft carrier, along with five other ships, passed south of Taiwan, making their way to the South China Sea, eventually docking at Hainan Island, China's southernmost province. 
Japan was on alert as the Chinese fleet passed between the Okinawa and Miyako islands, and a P3C patrol aircraft and a Japanese Maritime Self Defense ship shadowed the flotilla. A helicopter from a Chinese ship flew near Miyako island, and was pursued by Japanese jets.