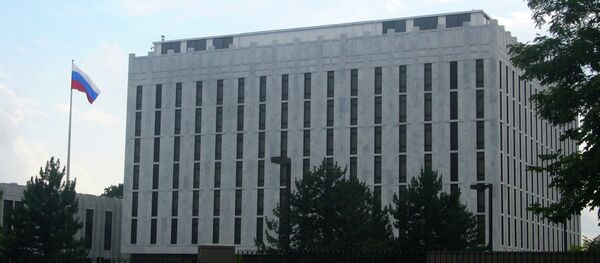 30 December 2016, 09:04 GMT
On January 10, outgoing US President Barack Obama will deliver his farewell address to the nation from Chicago, Illinois.
Like any other US President, he will certainly be remembered for his statements that hit international headlines during his eight years in office.
On Russia
When it came to countries that can compete with the US on the world stage, Obama would characteristically mention them in passing and in a condescending tone. This is how he often spoke of Russia.
Less than three years ago, in March 2014, when the dispute over Ukraine began, Obama dismissed Russia as a "regional power," and claimed that the country had "threaten[ed] some of its immediate neighbors, not out of strength but out of weakness."
A year later, in his January 2015 State of the Union address to Congress, Obama proudly declared that "today, [America] stands strong and united with our allies, while Russia is isolated, with its economy in tatters."
However, a year and a half later, something changed. In his remarks at a joint press conference with German Chancellor Angela Merkel in November 2016, Obama admitted that "Russia is an important country."
"Russia is a military superpower. It has influence in the region and it has influence around the world. And in order for us to solve many big problems around the world, it is in our interest to work with Russia and obtain their cooperation," he said.
Last month, however, Obama soured on Russia following fellow Democrat Hillary Clinton's presidential election failure. At his year-end press conference, Obama stressed that Russia "can't change us or significantly weaken us."
"They are a smaller country. They are a weaker country. Their economy doesn't produce anything that anybody wants to buy, except oil and gas and arms. They don't innovate," he added.
As for Obama's attitude toward Russian President Vladimir Putin, the US leader touched upon this in his extended interview with The Atlantic earlier this year.
"The truth is, actually, Putin, in all of our meetings, is scrupulously polite, very frank. Our meetings are very businesslike. He never keeps me waiting two hours like he does a bunch of these other folks," Obama said.
On US Foreign Policy
Speaking to HBO's Real Time with Bill Maher just days before November's presidential elections in the US, Obama emphasized that "the US having the most powerful military on Earth…helps us check the impulses of some other bad folks."
He also stressed that "as flawed as our foreign policy can be, and whatever blind spots we have, we really are the indispensable nation."
Speaking to journalists at the ASEAN Summit in September 2016, Obama said the United States stood on the "right side of history" during the Cold War, despite some "excesses on the ground."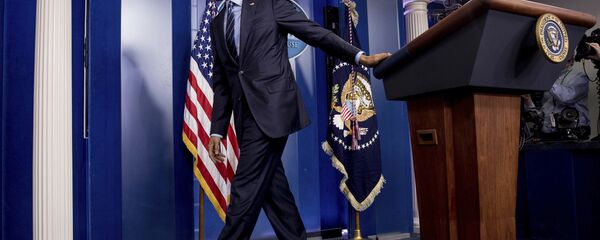 4 January 2017, 14:56 GMT
Notably, the magazine
Foreign Policy
included these words in its list of the worst statements of the year.
In this vein, it is worth mentioning Obama's visit to the Japanese city of Hiroshima in May 2016, during which he opted not to apologize for the US dropping an atomic bomb on the city in August 1945.
"We're not bound by genetic codes to repeat the mistakes of the past. We can learn… we can choose a future in which Hiroshima and Nagasaki are known not as the dawn of atomic warfare but as the start of our own moral awakening," he said.
During his visit to Laos in September 2016, Obama also refused to extend official apologies for the more than 260 million bombs dropped by the US on this Southeast Asian country during the Vietnam War, which took place between 1955 and 1975.
"Villages and entire valleys were obliterated. Countless civilians were killed. That conflict was another reminder that, whatever the cause, whatever our intentions, war inflicts a wrenching toll, especially on innocent men, women and children," he said.
On admitting mistakes
In the 2016 State of the Union address last January, Obama admitted that the US could no longer "try to take over and rebuild every country that falls into crisis, even if it's done with the best of intentions."
"That's not leadership. That's a recipe for quagmire, spilling American blood and treasure that ultimately will weaken us. It's the lesson of Vietnam; it's the lesson of Iraq – and we should have learned it by now," he said.
In an interview with Vice News, Obama acknowledged the US role in forming Daesh (ISIL/ISIS/Islamic State).
"Islamic State is a direct offshoot of al-Qaeda, which increased its clout after our invasion of Iraq. This is an example of unintended consequences. That is why we need to aim before we shoot," he said.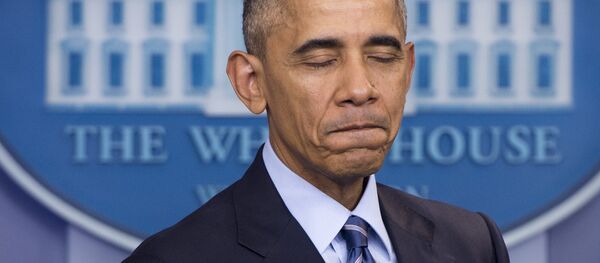 5 January 2017, 06:56 GMT
He also said that the US should not have interfered in Libya in a bid to take control of this North African country.
"We should not in principle assume the obligation to control the Middle East and North Africa. This will be our fundamental mistake."
Ironically, US involvement in Libya was the brainchild of former Secretary of State Hillary Clinton, whose bellicose attitude towards the region put off many Democrats from voting in November. However, Obama has insinuated that her failure to win the election was partly engineered by the Kremlin.