BRUSSELS (Sputnik) — In November, Schulz said he would not seek a third term as the head of the EU parliament and instead plans to lead the German Social Democratic Party (SPD) electoral list in the 2017 elections in western Germany.
"Tajani currently has the best chances. The other real contenders are Gianni Pittella from the socialists and democrats faction and former Belgian Prime Minister Guy Verhofstadt, who leads the EU liberal democrats' faction," the source said.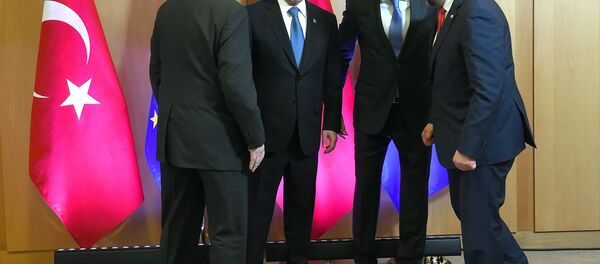 Members of parliament are set to vote for the next president on January 17. The parliament's European People's Party (EPP) center-right faction picked Tajani as its candidate in December, causing the second-biggest Progressive Alliance of Socialists and Democrats faction to voice concern over a conservative takeover of all major EU bodies.
The EPP currently holds 216 of 751 EU parliament's seats, while the socialists hold 189 and the liberal alliance holds just 68.
Tajani, who previously served as a European Commission member after being appointed by Berlusconi, now chairs the EPP group.
Never miss a story again — sign up to our Telegram channel and we'll keep you up to speed!