"Last year," the paper noted, "Russia entered the international arena as a global power. And for the fourth time in a row, Vladimir Putin entered Forbes' rating of the most influential people in the world."
"According to the US magazine, the Russian president 'achieved all his his goals in Syria'." And indeed, Asharq Al-Awsat's piece said, "experts agree that Moscow's participation in the events in Syria allows the 'master of the Kremlin' to announce Russia's place in international politics, to restore its status as a global power, and to challenge American hegemony."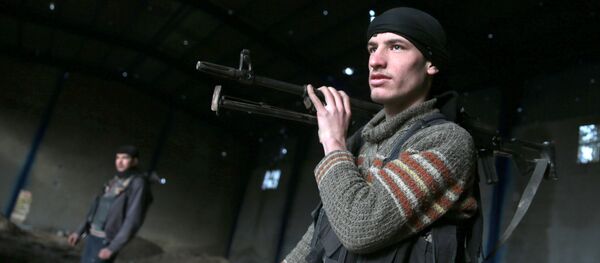 4 January 2017, 08:47 GMT
Putin, the newspaper noted, made it a consistent policy to reject a unipolar world order ever since coming to power in 2000. "In connection with this, over the past year, he has actively criticized the United States for their actions, and called for a partnership between Moscow and Washington in the international arena."
In previous years too, Putin had hinted at his desire to see changes in US policy. In 2007, he made what up until that point had been his sharpest comments, stressing that "efforts to find solutions to problems unilaterally lead to humanitarian disasters." Six years later, in 2013, he expressed his belief that "the American leadership is aware that it cannot solve all the world's problems on its own," and called on the US political elites to change their model of thinking.
In all these instances, Asharq Al-Awsat noted, Putin complemented his remarks with the notion that Russia is always open to cooperation, but only on the condition that this cooperation is "on an equal footing."
Moscow, the paper stressed, "continues to build its relations with Washington on the basis of partnership. At the same time, it is also has a program to modernize the Russian military, and is taking diplomatic steps and building relationships with the countries of the Middle East." These steps, it added, "have allowed Putin to take Russia's foreign policy to a new level."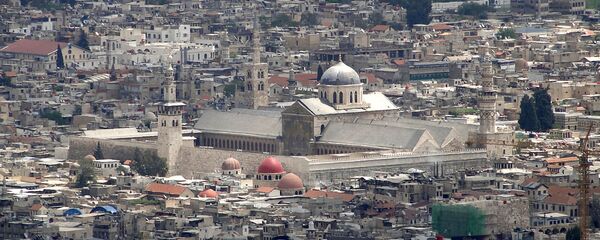 1 January 2017, 07:59 GMT
"Thus, in September 2013, Russia played the key role in the preparation of an agreement on the destruction of chemical weapons in Syria. This occurred against the background of statements by US President Barack Obama about launching military strikes against the Assad regime as punishment for crimes committed by his forces use of chemical weapons in Damascus's Ghouta."
Obama later admitted in the Atlantic that his intelligence director could not confirm that the Syrian government was responsible for that attack.
Following the 2013 agreement too, Asharq Al-Awsat noted, the Russian president stressed that such "results, meaningful to the whole system of international relations, can be achieved only through joint action between Moscow and Washington."
But it was at the end of September 2015 that Russia cemented its international standing, the paper said. "Putin announced the start of military operations in Syria. The effort to replace unipolarity became understood as taking the leading role in the fight against the global terrorist threat. Earlier, Putin criticized the actions of the international coalition led by the United States to combat terrorism," calling instead for the creation of a truly international coalition, under the guidance of international law.
Throughout 2016, Asharq Al-Awsat noted, "Putin made every effort to create an alternative 'eastern alliance'. Many believe that the main goal of the Russian operation in Syria has been to 'impose' a partnership on Washington through joint military action in Syria." Since the battlefield in Syria was limited, the logic goes that the alternatives to such cooperation would risk potential conflict with Moscow over Syrian airspace.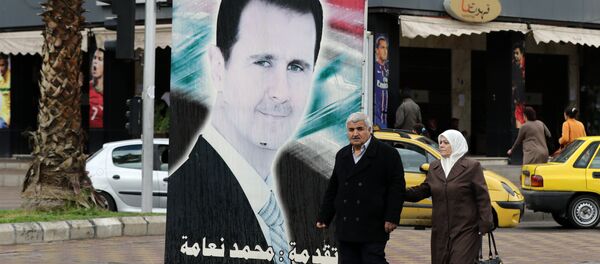 2 January 2017, 13:26 GMT
"But Washington rejected this idea, and called on Moscow to withdraw its support for the Syrian regime as a condition for military cooperation against terrorist organizations in Syria." Russian-US talks resulted in an agreement meant to help avoid incidents involving Russian and US military flights over Syrian airspace, but further cooperation would not follow.
"However, this has not detracted from the importance of Russia's operation in Syria," the paper suggested, with the campaign "becoming a kind of advertising campaign for the Russian armed forces, which can be deployed in any part of the world, if Russia's interests require it. In Syria, Russia was able to flex its military muscles, launching cruise missiles from the Caspian and Black Seas, flying sorties off its Admiral Kuznetsov aircraft carrier, and deploying S-300 and S-400 [air defense systems] in Syria."
"Russia is not concealing the fact that is testing its weapons in Syria," Asharq Al-Awsat noted, or that their successful use in that conflict could lead to weapons deals with other states.
Ultimately, the Saudi-owned Arabic newspaper's new-found admiration for Russia seems an interesting reappraisal, perhaps hinting at a recognition of new global realities. Hopefully, the paper's approach can match thinking in Riyadh, particularly insofar as that country's financial and military support for jihadist fighters in Syria is concerned.