"A unified air defense system that provides reliable protection both on land and at sea has been created jointly with Russian troops in Syria's air defense forces using modern S-300 and S-400 systems," he said.
The commander added that close interoperability was established between the system set up by the Russian Aerospace Forces and the country's own Bastion coastal defense systems.
Russia deployed S-400 missile systems at its airbase in Syria in 2015 following the downing of a Russian Su-24 Fencer by a Turkish F-16 fighter on November 24.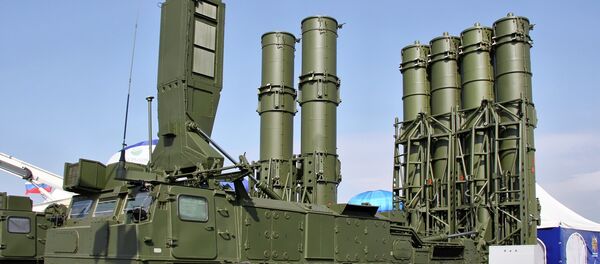 14 October 2016, 14:05 GMT
In October 2016, the Russian Defense Ministry said a battery of S-300 air defense systems had been delivered to Syria
to protect a naval facility in the port of Tartus
as well as protect Russian warships deployed off the Syrian coast.
Addressing the activity of the Russian naval group in Syria, the commander noted that all kinds of defense and joint-force team play were mastered during the use of planes from both the aircraft carrier Admiral Kuznetsov and Hmeymim Airbase in Latakia.
Earlier in the day, the General Staff announced the start of the reduction of the Russian group in Syria. The Admiral Kuznetsov is to depart for Russia later on Friday.
Kartapolov declared that the naval group of the Northern Fleet had accomplished its combat tasks, having destroyed 1,252 terrorist targets in Syria over two months.
Russia has been conducting a military operation against terrorists in Syria since September 30, 2015, at the request of President Bashar Assad.
© Sputnik
The S-400 Triumf Mobile Multiple Anti-Aircraft Missile System (AAMS)

The S-400 Triumf Mobile Multiple Anti-Aircraft Missile System (AAMS)