Nenashev's remarks came in response to Moscow's decision to withdraw some of its forces from the war-torn Arab country. On Friday, First Deputy Defense Minister Gen. Valery Gerasimov announced that the phaseout was launched, saying that the battlegroup led by the Admiral Kuznetsov aircraft carrier was the first to leave.
"The Admiral Kuznetsov aircraft carrier, the Pyotr Velikiy battlecruiser, as well as other ships and support vessels of the Northern Fleet played one of the key roles in increasing capabilities of our combat air force to destroy international radical groups in Syria. They are withdrawing since their mission has been largely completed," Nenashev said.
The Admiral Kuznetsov, the flagship of the Russian Navy and the rest of the naval group are currently on their way to Severomorsk, the main base of the Russian Northern Fleet. They arrived in the eastern Mediterranean in November.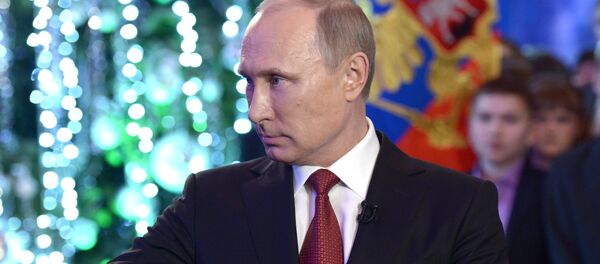 6 January 2017, 18:54 GMT
Russian President Vladimir Putin said that Moscow planned to reduce its military presence in Syria on December 29, the same day that he unveiled the latest nationwide
ceasefire
between the Syrian government and some of the armed radical groups. The fragile truce is still holding despite numerous violations, fueling hopes that the years-long conflict could be resolved through diplomatic efforts.
At the same time, Moscow cannot lower its guard, Nenashev added, echoing earlier comments made by Russian President Vladimir Putin. This is the reason why Russia will maintain a limited naval presence in the Mediterranean.
Moscow "can at any time reinforce its operational task force in the region by deploying subsurface and underwater ships assigned to other Russian fleets," he said.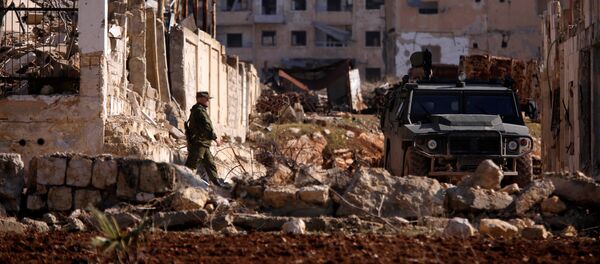 6 January 2017, 17:32 GMT
Nenashev further said that Russia had to "finalize the issue of infrastructure development with regard to a full-scale base of the Russian Navy in Tartus and work on the possibility of deploying our ships to Latakia, the key port of the Syrian Arab Navy."
The Russian Defense Ministry has maintained a small naval maintenance and support facility in Tartus since 1977. In October, Russian defense officials said that they planned to build a full-scale base in the Syrian port city.
The documents with regard to the base are reported to have been ready. They are currently undergoing intergovernmental finalization and approval.