WASHINGTON (Sputnik) —  The ship warned the Iranian Revolutionary Guard boats to stop before firing warning flares and a smoke float on Sunday.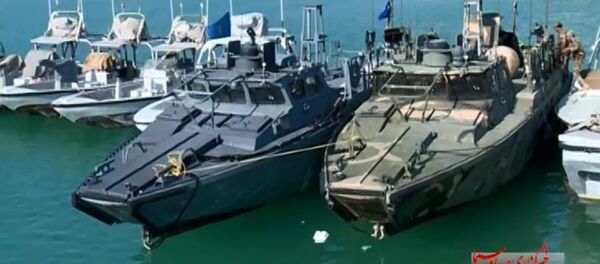 The Mahan was escorting two US ships when the Iranian boats approached at a high rate of speed, according to officials.
The incident is the latest of several confrontations between US and Iranian vessels around the Persian Gulf.
In August, two Iranian naval patrol boats approached within 300 yards of the US destroyer Nitze while transiting the Strait of Hormuz, an incident the US Central Command deemed unsafe and unprofessional.
In November, US media reported that an Iranian vessel aimed weapons at a US Navy helicopter in the Strait of Hormuz.