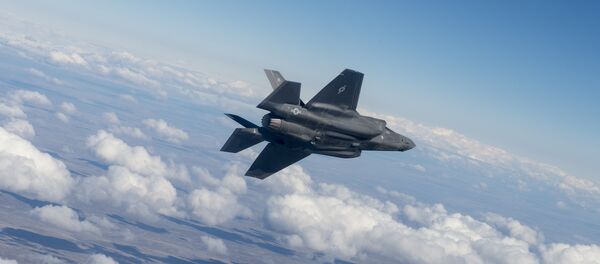 23 December 2016, 08:30 GMT
MOSCOW (Sputnik)
–
Russia's United Instrument Manufacturing Corporation (UIMC) said Wednesday it has developed a "friend-or-foe" stealth identification system for its cutting-edge fighter jets.
"The United Instrument Manufacturing Corporation has completed the development of the 'friend or foe' radar identification system for advanced and modernized Su-35S, the PAK FA and Il-76 aircraft systems," the UIMC press service said.
The hardware and software suite is designed to determine the state affiliation of military and civil aircraft, and to recognize them in order to protect domestic aircraft from friendly fire, the UIMC said.
Work on the new system that features radio-frequency interference immunity and enhanced electronic stealth is led by the Moscow-based Central Research Institute of Economics, Informatics and Control Systems.
Its First Deputy General Director Inna Grigorenko said the stealth recognition system has "substantially increased range resolution, ensured protection from interference and reduced output power."
UIMC is a part of Russia's state technologies corporation Rostec, which was set up to stimulate the production of competitive, technically advanced products for high-tech and communications systems.
Never miss a story again — sign up to our Telegram channel and we'll keep you up to speed!