Kristian Rouz – The cautiousness amongst US and international investors stemming from uncertainty regarding President Donald Trump's economic policies is gradually fading, as industry heavyweights tend to approve Trump's choices for his Cabinet.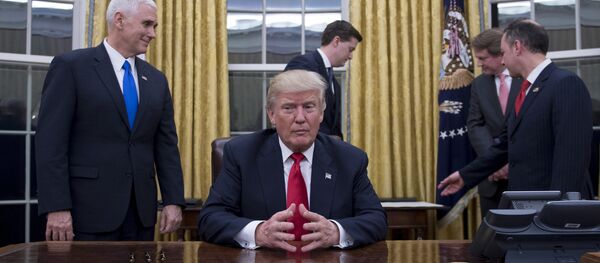 22 January 2017, 08:03 GMT
Most prominently, billionaire investor Warren Buffett expressed his 'overwhelming' support for the new administration, regardless of the risks steming from Trump's perceived unpredictability. Part of the reason is that Buffet recently turned losses into gains on his IBM portfolio, as the new administration's protectionist policies are poised to boost the domestic production of electronics.
Meanwhile, the majority of S&P 500 executives are optimistic as well because of high expectations that the projected gains in domestic manufacturing will boost corporate profits. US corporate earnings have remained between the rock and a hard place for the past year-and-a-half, so even the most sceptical CEOs have come to the realisation that there's hardly any way to go except up.
Still, safe haven assets such as US Treasuries, gold, and real estate have all risen in demand and value in the last several days, as the dollar slid and equities have wavered around their multi-year highs. Given Trump's fiscal stimulus plans, Treasury yields, along with interest rates, are poised to increase further, which supports the demand for US bonds. Trump's recent remarks that the dollar is 'too strong' have indicated that his Cabinet may pursue a devaluation of the national currency to some extent, resulting in a dollar sell-off while it is still at its multiyear highs.
Overall, as the situation becomes clearer, investors can't help but feel more confident, as nothing attracts money like a greater degree of certainty and clarity.
"I feel that way no matter who is president,"billionaire investor Warren Buffett, head of Berkshire Hathaway Inc. said. "The CEO – which I am – should have the ability to pick people that help you run a place. If they fail, then it's your fault and you've got to get somebody new."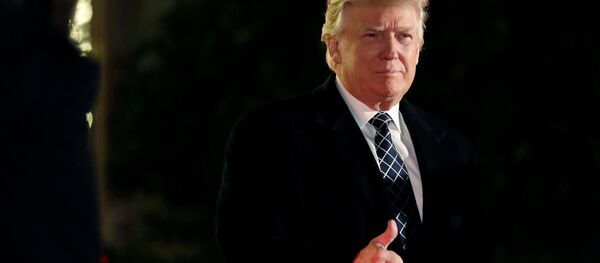 10 January 2017, 14:00 GMT
Buffett was a Hillary supporter during the presidential campaign, but didn't harbour critical feelings following Trump's election like George Soros, who is quite sceptical of the upcoming makeover of the US economy. Buffett also repeatedly attacked Trump for having not released his tax documents, but after the election Buffett called for unity and even said Trump deserves the public's respect.
Trump's administration is comprised of high-ranking business executives and people from the military, among others. The new Cabinet includes representatives from both the financial and non-financial sectors of the economy.
Trump's Secretary of the State is former Exxon Mobil CEO Rex TIllerson, while his Treasury Secretary is Steven Mnuchin, a former Goldman Sachs banker who helped found conservative news source Breitbart. These cabinet picks suggest quite a bit about the nature of the new administration's policies, as the energy agenda might be more prominent in US foreign policy, while appointing a banker as head of the Treasury Department might suggest an upcoming struggle between the White House and the Federal Reserve over global money matters, previously an almost exclusive prerogative of the Fed.
"There is certainly more reason to be optimistic as we enter 2017 than there was at the beginning of 2016," Morgan Stanley CEO James Gorman said. He cited more optimistic consumer sentiment post-election, and expectations of across-the-board tax cuts under the Trump administration.
Additionally, a plan to boost infrastructure spending has lifted confidence in the US transportation sector quite prominently. Major airlines and railway companies now find themselves in a better position attracting private capital as their capital expenditure projections have been lowered due to Trump's election.
"Obviously the political and economic uncertainty is probably first and foremost on most of our minds, and the irony of us reporting earnings on the Inauguration Day of the 45th President is not entirely lost on us," Patrick Ottensmeyer, Chief Executive of Kansas City Southern, a railway company said.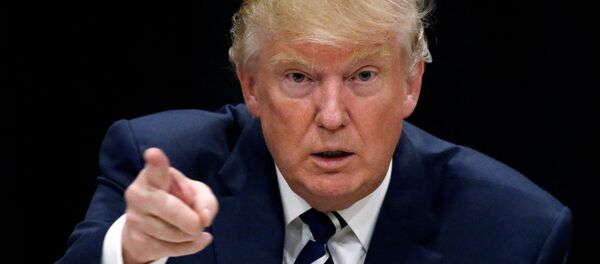 21 January 2017, 17:21 GMT
Kansas City Southern reported lower-than-expected profits for the fourth quarter because of the decline in the Mexican peso's FX rate following Trump's election. The company is overexposed to the international risk at this point.
Delta Airlines, for their part, are delighted with Trump's election. The carrier has been struggling amid competition from Middle-Eastern airline companies which lower their ticket fares because they are subsidised by their governments. Now Delta is hoping that Trump's protectionism and fiscal stimulus will fix the situation.
United Continental shares the same view as Delta.
"It feels like we are on a really good path," Scott Kirby, the airline's President, said. "It felt to me like there was an inflection point after the election for business demand."
Corporate profits, meanwhile, have gradually rebounded in the election quarter, increasing some 6.3 percent after the disastrous slumps in mid-2015 – 2016. US private sector earnings are expected to gain momentum this quarter, increasing up to 13.6 percent, according to Thomson Reuters outlook.