"What is NATO today? The bloc is not even a commercial project, but rather a scam. It is essentially meant to ensure that certain people become richer while speaking about a threat which does not exist. At the same time NATO is powerless to meet the real threat of international terrorism. Moreover, when a terrorist act takes place, each member state is forced to deal with this threat on its own," he said.
The US-led North Atlantic Alliance has largely built its current strategy around the notion that Russia is ostensibly increasingly "assertive" and as a result poses a threat to its neighbors, if not other regions. Moscow has consistently denied these baseless claims. 
"There are European elites making a profit on projects like NATO. They cannot come up with an ideology for their enrichment other than the 'threat from Russia.' They have hugely profited from it," the political analyst asserted.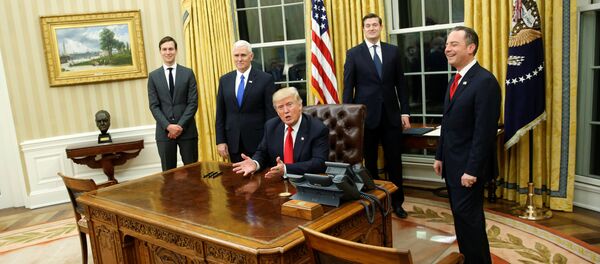 22 January 2017, 10:46 GMT
Perendzhiev further said that Washington does not benefit from keeping
NATO
afloat, suggesting that the bloc is in fact a burden rather than an asset.
"The United States has suffered immense losses to maintain this project. It has been unprofitable in the sense that it does not correspond with US national interests. It has also contributed to the US national debt growing," he explained, saying that decision makers in the US need to drastically alter America's economic and foreign policies.
US President Donald Trump has recently called NATO "obsolete" since the organization has been unable to deal with terrorism, something which has become more apparent in Europe in recent years as high-profile attacks rocked France, Germany and Belgium. He has also criticized NATO members for not allocating 2 percent of their GDP on defense.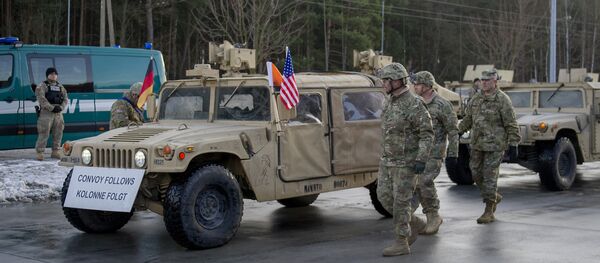 18 January 2017, 13:11 GMT
Last year, only five countries, comprising the United States, Greece, Great Britain, Estonia and Poland met this requirement, prompting the US president to say that this was "very unfair" to the US. 
However, Trump said that the alliance was "very important" to him. US Secretary of Defense James Mattis has also reaffirmed that the US is committed to the bloc.
Never miss a story again — sign up to our Telegram channel and we'll keep you up to speed!