WASHINGTON (Sputnik), Andrew Feinberg — US Congressional Democrats hoping for a hearing on their bill to limit President Donald Trump's authority to launch a nuclear first strike will most likely have to wait for consideration of 2018's National Defense Authorization Act, a staffer for the House Armed Services Committee Chairman, Mac Thornberry, told Sputnik.
"The Chairman does not believe there is a need to change our [Nuclear] First Use policy," the staffer said on Thursday.
On Tuesday, the Restricting First Use of Nuclear Weapons Act of 2017 was introduced in the House by Democrat Ted Lieu and in the Senate by Democrat Edward Markey of Massachusetts. The bill would make it the policy of the United States to require a formal declaration of war before nuclear weapons could be used in a first strike.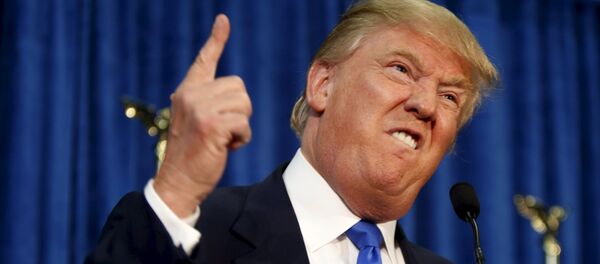 The bill would effectively ban President Donald Trump from unilaterally authorizing the use of nuclear weapons in any instance except a retaliatory strike because the United States Constitution gives Congress the sole power to declare war.
Because the House version of the bill will most likely be sent to the House Committee on Armed Services for consideration, and because committee chairmen have nearly absolute authority over which bills are debated and voted on, any progress towards moving the bill out of committee and onto the House floor for debate would require the cooperation of Thornberry, a Republican who represents the thirteenth district of Texas, located in the state's northernmost region.
Without Thornberry on their side, the only remaining opening for House Democrats to enact any change in the US' nuclear weapons policy into law would be to insert language in the National Defense Authorization Act for Fiscal Year 2018. But debate on the 2018 bill can't begin until the Trump administration has released its FY2018 budget, the staffer said.