Apple has come under fire from President Donald Trump over making its products in China, with the president even calling for a boycott of Apple products before he was elected. Trump has played nice since Election Day, promising Apple tax breaks and reduced regulations if Apple builds plants in the US in a phone call with Apple CEO Tim Cook.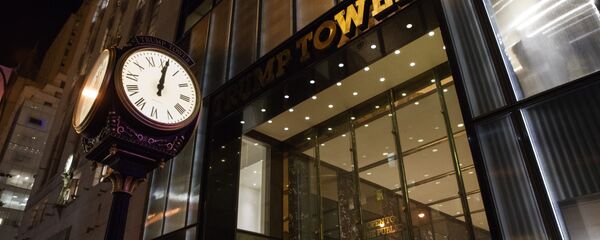 12 December 2016, 01:33 GMT
"I really believe he loves this country and I think he'd like to do something major here," Trump is cited by Axios. "And I told him, I said, 'Tim, it's going to be a big achievement the day you start building some of your big plants in this country instead of other countries.' And I think he's got his eyes open to it. I think he's got his eyes open to it."
Apple subcontracts the manufacture of its devices contractors, mostly in Asia. Moving production would substantially raise the cost of the iPhone.
Major Apple Taiwan-based contractor Foxconn this month confirmed that it is considering a $7 billion investment to make flat panels in the US in a joint project with Japan's SoftBank, according to the Nikkei Asian Review.
Foxconn Chairman Terry Gou said US-made iPhones would likely cost more than those produced at Foxconn's Zhengzhou, China facility, which churns out more than 100 million iPhones per year.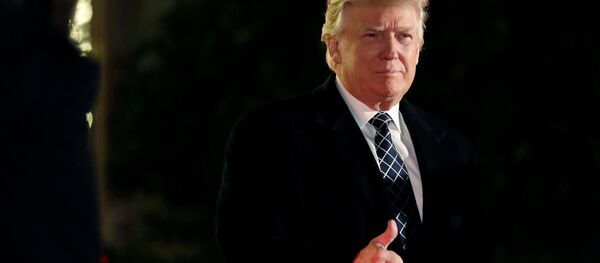 14 December 2016, 23:31 GMT
"In the future they may be paying some $500 more for US products, but those do not necessarily work better than a $300 phone," Gou told reporters. 
On the other hand, the Apple jobs were never in the US in the first place. The entire supply chain grew up in China. Apple benefits in Asia from a network that goes beyond subcontractors assembling smartphones, tablets or laptops. The California-based firm relies on a dense ecosystem of companies that make components and spare parts for its devices as well, AFP reported.
China also offers sources of important raw materials, along with cheap, flexible and abundant labor to keep iPhone assembly lines cranking along.
It would be "very hard to replicate" that situation with US workers without using "more robotics and less workforce," undermining the political aim of creating jobs here, according to Endpoint Technologies analyst Roger Kay.
Exacerbating the challenge, "it makes no sense to make phones here if you have to ship all the components from China," said technology analyst Jack Gold of J. Gold Associates, as cited by the agency.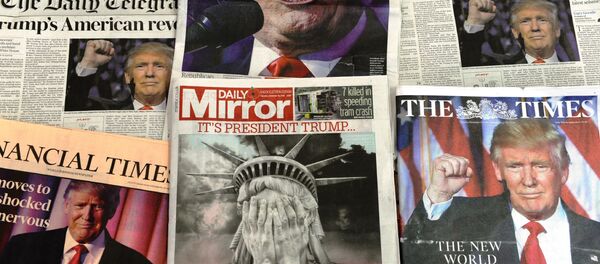 24 January 2017, 07:36 GMT
Apple could seek tax amnesty for the $200 billion or so in profits it keeps overseas in exchange for increasing local manufacturing. The economic equation would change if Trump went on the offensive by imposing heavy customs duties on Chinese imports.
Given Apple's dependencies on partners in China, and its keen desire to gain traction in that market, Apple could find itself an early casualty in a US trade war with Beijing.
Trump, who campaigned on pledges to incentivize domestic production and impose 45% tariffs on Chinese and Mexican imports, used his inaugural address Friday to reiterate his commitment to deliver local manufacturing jobs.
"We will get our people off of welfare and back to work, rebuilding our country with American hands and American labor," he said. "We will follow two simple rules: buy American and hire American."
Never miss a story again — sign up to our Telegram channel and we'll keep you up to speed!