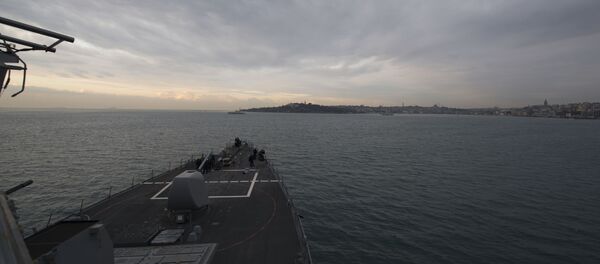 31 January 2017, 10:41 GMT
MOSCOW (Sputnik) – The
Sea Shield 2017
maritime drills with the participation of seven NATO member states and Ukraine are kicking off in the Black Sea on Wednesday.
"As you know, a large group has entered and continues entering the Black Sea for exercises. According to a decision of the General Staff and the head of the South Military District, all actions to control this group entering and its activities in the Black Sea have been taken. At present, we see and control everything that happens there," Shoigu said at a ministerial session.
The minister expressed hope that the exercises would take place in a "maximally secure environment" without any challenges for Russia.
"In any case, we are ready for such challenges," he added.