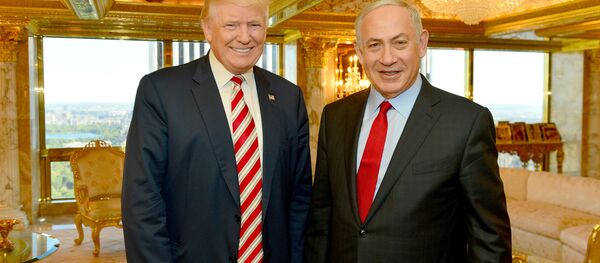 24 January 2017, 15:00 GMT
ABU DHABI (Sputnik) — Moscow's invitation for the Arab and Israeli leaders to meet there is still in force and has been accepted by the sides in principle, Russian Foreign Minsiter Sergey Lavrov said Wednesday.
"As you know, President [Vladimir] Putin offered Mahmoud Abbad ans Benjamin Netanyahu to meet in Moscow to start direct talks on how to unlock the peace process. This invitation remains in force," Lavrov said.
Speaking at a Russian-Arab Cooperation Forum in Abu Dhabi, Lavrov said "the parties have accepted it in principle."
In late summer 2016, Russia put forward the initiative for Abbas and Netanyahu to meet in Moscow to facilitate the revival of deadlocked Israeli-Palestinian peace talks.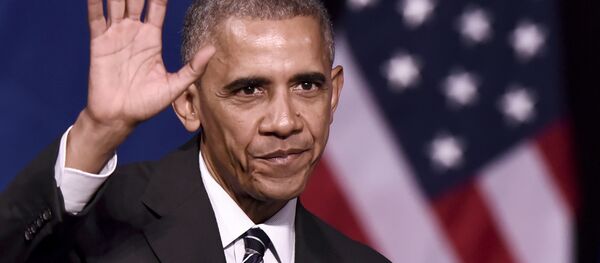 30 December 2016, 17:33 GMT
In September, Netanyahu and Abbas announced their support for Russia's effort to mediate talks on the resolution of the Israeli-Palestinian conflict, but laid responsibility on each other for the fact that the meeting had not been agreed yet.
In January, over 70 states and international organizations took part in the Paris conference for peace in the Middle East. Israel refused to take part in the conference, saying that it preferred to hold bilateral talks directly with the Palestinian side.
Relations between Israel and Palestine have been shattered for decades. Palestinians seek diplomatic recognition for their independent state on the territories of the West Bank, including East Jerusalem, which is partially occupied by Israel, and the Gaza Strip. The Israeli government refuses to recognize Palestine as an independent political and diplomatic entity, and builds settlements on the occupied areas, despite objections from the United Nations.