Bosnia will become an "ideal refuge of last resort" for terrorists fleeing Iraq and Syria due to the existing infrastructure, an expert on terrorism Djevad Galijasevic asserted.
"Islamist infrastructure has been around in Bosnia for the last three decades. There are no obstacles preventing it from developing. Propaganda of [radical ideas] and financial assistance [to extremists] have continued unabated. One can buy any weapon in Bosnia. Some terrorists have their own banks," he detailed.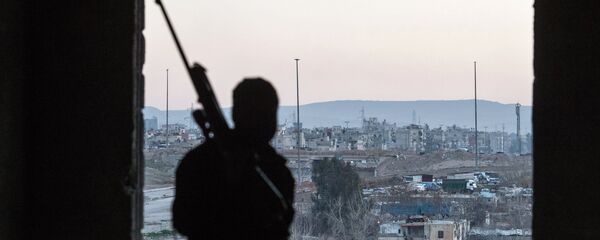 9 January 2017, 07:59 GMT
Milan Pasanski, president of the Forum for the Study of International Terrorism, shared these sentiments, saying that militants will most likely refrain from crossing the borders of the European Union since EU law enforcement and counterterrorism services have been on high alert. They will instead settle in the European periphery, primarily Kosovo, the Serbian region of Sandžak and
Bosnia
, he suggested.
The latest developments in Austria appear to confirm Pasanski's assessment.
Last week, imam Nedžad Balkan was arrested in the Austrian capital of Vienna. Galijasevic described him as the most radical, but not the most dangerous Islamic fundamentalist of Bosnian origin.
"Balkan is considered to be an expert in interpreting Islamic religious texts, particularly those on prophet Ibrahim. Balkan founded the İbrahim Milleti project. Several years ago the German police conducted a large-scale operation arresting Wahhabis affiliated with the project," the analyst said. "He is the most radical Islamist with ties to Bosnia and Herzegovina in Vienna, but he is not the most dangerous one. In this respect, hafiz Muhamed Fadil Porča, who represents the Dawa Salafia union, is more dangerous."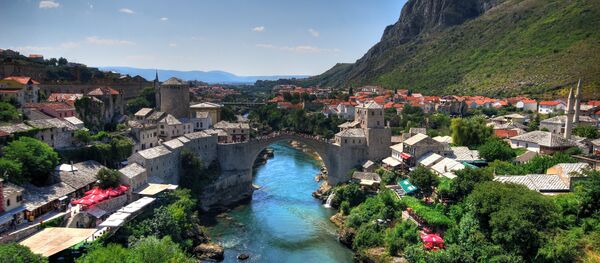 9 January 2017, 09:34 GMT
The analyst added that Nedžad Balkan is active beyond Vienna, conducting operations in the Austrian cities of Linz, Klagenfurt and Graz. He was also active in other countries, most notably Switzerland and Germany.
"By detaining Nedžad Balkan Austrian authorities have indicated that if a second wave of refugees comes, they will not turn the blind eye on the fact that terrorists could be among them. It's common knowledge that Vienna has become a place where Islamic fundamentalists, with some coming from Bosnia, gather," Pasanski said.
Never miss a story again — sign up to our Telegram channel and we'll keep you up to speed!