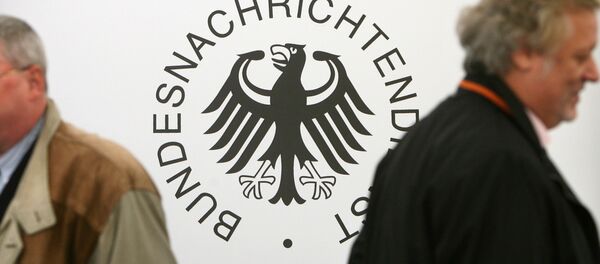 7 February 2017, 09:02 GMT
German Chancellor Angela Merkel is visiting 
Poland
 on Tuesday, where she is meeting with President Andrzej Duda, Prime Minister Beata Szydlo and Jaroslaw Kaczynski, leader of the ruling Law and Justice (PiS) party.
Merkel's trip to Poland takes on extra significance in the context of Brexit, which is forcing the EU to re-examine its plans for further European integration, as well as the parliamentary elections taking place in France and Germany this year.
The Polish newspaper Gazeta Wyborca remarked that Berlin is seeking the support of Warsaw, as Merkel and her ministers attempt to come up with a blueprint for the EU's future.
"According to the Germans, the EU must be strengthened, and at the same time it is necessary to convince the public that without it, Europe will fail in a globalized world. Germany can't imagine not listening to Polish demands. The problem is that the person with the most to say in this matter is Jaroslaw Kaczynski – a politician who doesn't travel abroad and rarely accepts foreign diplomats. That's why Merkel, apart from meetings with President Duda, Prime Minister Szydlo and opposition politicians, has decided to talk about Europe with the President of PiS too," the newspaper wrote.
In an interview with Germany's Frankfurter Allgemeine Zeitung (FAZ) prior to the meeting, the influential Kaczynski gave some indications of the demands he will take into the meeting with Merkel.
Kaczynski described the EU as "a success, which has made two big mistakes: the Lisbon Treaty and the refugee crisis." He laid out his plan for a successful Europe, which includes less, not more, centralization.
"We have to strengthen nation states and reduce the competencies of the (European) Union. We also need to protect ourselves from centralization. Germany benefits from it, others do not."
Poland proposes nuclear EU
Although he is against European centralization, Kaczynski told FAZ that he supports greater defense integration and spending. 
In the aftermath of the UK's Brexit vote, greater defense integration has been proposed by the foreign ministers of France, Germany and the EU's foreign policy chief Federica Mogherini.
The election of Donald Trump, who has sown doubts about US commitment to NATO, has also caused EU politicians to suggest more defense co-operation. Last week Italian Defense Minister Roberta Pinotti proposed creating a "Defense Schengen" to unify the EU's defense independent of NATO.
For his part, Kaczynski welcomed such ideas, and called for Europe to "be prepared for huge expenditures" in defense. 
Kaczynski went further than other suggestions for defense co-operation, and called for atomic weapons to be included in the European defense arsenal.
According to Kaczynski, the EU should become a nuclear "superpower," with enough nuclear weapons "to be able to compete with Russia."
Kaczynski is well-known for making anti-Russian statements. He is one of several officials from the PiS party who support unfounded conspiracy theories regarding the 2010 air catastrophe near the Russian city of Smolensk that resulted in the death of his identical twin brother, President Lech Kaczynski, and dozens of top Polish officials. An official Polish government enquiry concluded that the crash was largely the result of pilot error.
Kaczynski backs Merkel over "anti-Polish" Schulz
In his interview with FAZ, Kaczynski backed Merkel against her SPD rival for the German Chancellorship, former EU Parliament President Martin Schulz. Schulz criticized Poland's changes to its judiciary last year, which he likened to a "coup."
6 February 2017, 10:27 GMT
"He (Schulz) has a left-wing ideology. Mrs. Merkel has never expressed herself in such an anti-Polish way as he has."
"Merkel would be better for us," Kaczynski said, and added that he thinks Schulz has a "leaning towards Russia."
However, in spite of his support for Merkel over Schulz, Kaczynski said that "Mrs. Merkel is absolutely the number one in the EU, and that isn't a healthy situation."
He also cast doubt on Merkel's suggestion that the EU proceed on the basis of a "Europe of different speeds" of integration.
The idea "always comes up and then disappears," Kaczynski said. "At the moment, we're not taking it seriously."
Merkel arrives in Warsaw to do little more than "exchange courtesies"
Grzegorz Kolodko, a former Polish Finance Minister and key architect of Poland's economic reform program of the 1990s, told Sputnik Polska that European integration, particularly Poland's prospective adoption of the euro, is just one of several areas of disagreement to be discussed during Merkel's government meetings.
Another is Merkel's support for European Council President Donald Tusk, who was Polish Prime Minister between 2007 and 2014 is co-founder of the opposition Civic Platform party. The European Council President has a key role in the EU, working with the EU Commission President and chairing meetings between European heads of state.
"In addition to declarations about the importance of relations between Poland and Germany, of course, they will focus on the urgent problems facing the European Union, including matters of personnel. This is about Donald Tusk, former Prime Minister of Poland, who is now the head of the European Council. The current Polish government, I think, hasn't supported his candidacy for this post for the last two and a half years. But Angela Merkel is resolutely behind him, after all she actively supported his candidacy two years ago and Tusk would not have been able to win without her support!"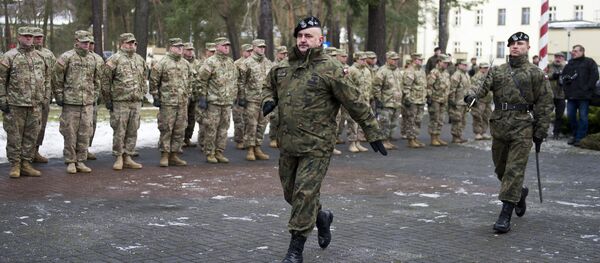 22 January 2017, 10:51 GMT
"The acceptance of immigrants by European countries is a significant problem. Poland and Germany have a difference of opinion in this area, too. Over recent months Germany has taken up to million refugees, Poland hasn't taken any. However, Prime Minister Szydlo will certainly recall that Poland has taken a lot of labor migrants from Ukraine. Nevertheless, they are not political refugees."
"Now I will I speak about a different, but also very important issue for the European Union, which is not discussed in political circles but among specialists in the field of economics and finance. In this difficult period for the EU, Poland could begin the transition process from its national currency to the euro, which, of course, Merkel and Germany would actively support. That could positively impact the further development of Polish-German relations. But I know from various sources that the current Polish government will not support this initiative. So in that sense, again, there will only be an exchange of courtesies."
"As for the subject of Ukraine, I am sure that it will be at the center of discussions between Poland and Germany; I think that both sides will support maintaining the sanctions against Russia. The talks will also reaffirm that Germany is an important political ally and economic partner of Poland. I think we should listen carefully to what the German Chancellor and the Polish Prime Minister say to each other and the public," Kolodko said.
Turning to Polish-Russian bilateral relations, the economist also said that the Polish government's decision in July last year to close cross-border traffic with Russia and Ukraine, in the run-up to its hosting the NATO summit in Warsaw, was badly received by business owners in Poland. Until then, residents in border areas of Russia's Kaliningrad region, Ukraine and Poland had enjoyed visa-free travel within these regions.
"I think this is a mistake, the manifestation of anti-Russian fervor on the part of some of our politicians. I know that the decision was harshly criticized by the majority of Poles, especially business owners. I know that cross-border traffic between our countries will be restored, but when?"
"I think the Polish authorities are watching and waiting for the changes that are happening in neighboring countries and other regions. They are waiting to see what steps President Trump will take in relation to Russia, how the geopolitical situation will change, and how Russia's relation with other countries will change, above all with Ukraine. So, we all have to wait for cross-border movement to be restored. I think the representatives of local authorities and independent politicians can create a significant solution to the problem," Kolodko said.
Never miss a story again — sign up to our Telegram channel and we'll keep you up to speed!