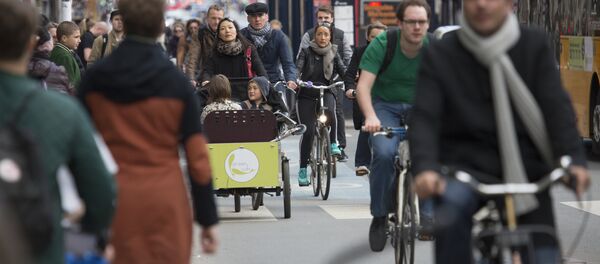 27 September 2016, 09:45 GMT
Last week, the Brochmann Committee, established by the Norwegian government to gauge the long-term effects of immigration, found that the kingdom's botched integration policy and mass immigration are threatening the very essence of the Norwegian welfare state, the Norwegian daily
Aftenposten
reported.
Professor Grete Brochmann from the University of Oslo, who heads the eponymous committee, was particularly worried about the fact that immigrants, particularly those with a refugee background, had both lower employment rates and were working fewer hours than the majority population. This left them in the low-income category, and largely dependent on social benefits.
In the report, 28 percent of immigrants and their descendants were found to have persistently low income, compared with 10 percent of the total population, thus putting Norway's welfare system under extra strain.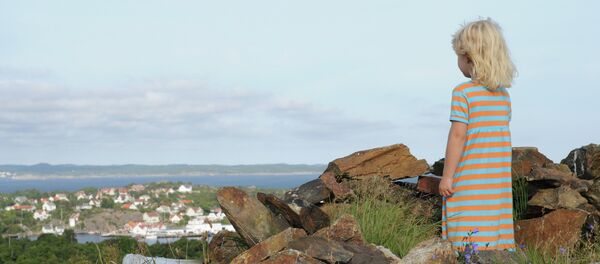 An average Norwegian's annual contribution to the state's coffers was estimated at roughly 60,000 NOK ($8,300). The corresponding figure for an immigrant from Africa or Asia was estimated at minus 94,000 NOK (-$11,500). Additionally, it was found that every non-integrated and unemployed migrant cost the country a whopping 258,000 NOK a year ($32,000). Immigration was thus predicted to either reinforce cuts in public services or aggravate the tax burden arising from an aging population and declining revenues from oil and gas production.
Research Director at the Norwegian Nobel Institute Asle Toje suggested that the Brochmann report missed the point; he predicts that ethnic Norwegians will become a minority in their own country if alarming demographic trends continue, the Norwegian daily Aftenposten reported.
"The report simply proceeds from the notion that immigration will decline, without explaining why or how," Asle Toje wrote in a separate note to the report, arguing that peak immigration figures from 2015 may become the new norm. "We live in a world where with 7.5 billion people and no signs of peace. On the contrary, we see a resurgence of conflicts," Asle Toje stated.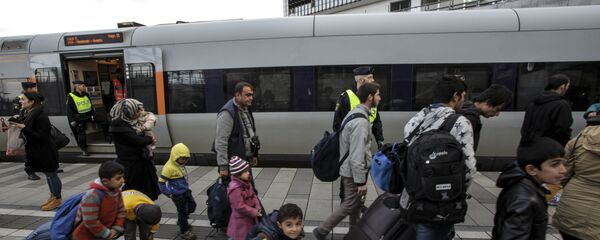 23 January 2017, 11:36 GMT
In yet another blow to the ideology of multiculturalism which underscores Nordic immigration practices, Alse Toje suggested that proliferating Norwegian culture and Norwegian values among newcomers was key to achieving successful integration. Furthermore, he also ventured that Norway should prioritize asylum seekers that had more potential for integrating with Norwegian society, referring to Canada as an example of an immigration-reliant country that had started "handpicking" newcomers.
At the beginning of the 1990s, immigrants totaled only 4.3 percent of the Norwegian population. Roughly a quarter of a century later, their percentage has risen to 16.3 percent in a nation of 5.2 million. Today, Poles, Somalians, Iraqis and Pakistanis are the most numerous immigrant communities in Norway.
In 2016, a forecast by Statistics Norway predicted that migrants would remain the major driving force behind the future growth of Norway's population. Today, migrants account for 90 percent of the Nordic country's population growth. The number of migrants is therefore expected to double to from today's 700,000 to 1.4 million in the mid-2040s, when Norway's population is anticipated to reach the six-million mark.
Never miss a story again — sign up to our Telegram channel and we'll keep you up to speed!