It was Jessica Preston's first offense, and she was eight-months pregnant, but the judge ordered a $10,000 cash bond, which she could not afford, so she was ordered to stay locked up until her court appearance five days later.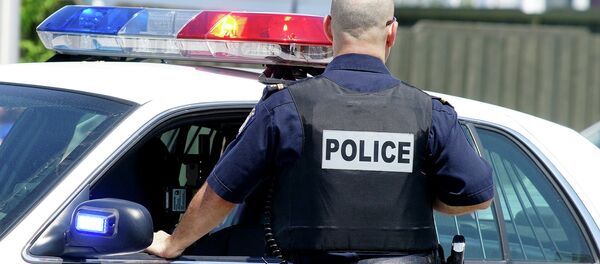 25 January 2017, 23:14 GMT
Preston was imprisoned in the Macomb County Jail for her driving offense, when she went into labor. She approached the medical staff three times, asserting that she was about to have the baby, but was not believed.
"I didn't get to cut the cord," Thomas Chastain, the baby's father, told Click on Detroit. "(I) didn't get to hold him."
The baby, Elijha, was born prematurely, and weighed under five pounds, making the situation and filthy conditions even more dangerous.
"They didn't believe her," Linda Preston, Jessica's mother, told WDIV-TV. "They just left her lay there. They didn't care. They just kept saying she wasn't having the baby, and I don't know how anybody could say when she was bleeding, 'You're not having a baby,' and that they didn't send her to the hospital. Who makes that call?"
The Macomb County jail is currently embroiled in a scandal over two incidences in which inmates died after being refused medical care by staff.