MOSCOW (Sputnik) — According to the newspaper, citing a US official involved in the deal, an approximately $300-million package for precision-guided missile technology for Saudi Arabia and a multibillion-dollar F-16 fighter jets deal for Bahrain are on the agenda for consideration by US President Donald Trump's administration.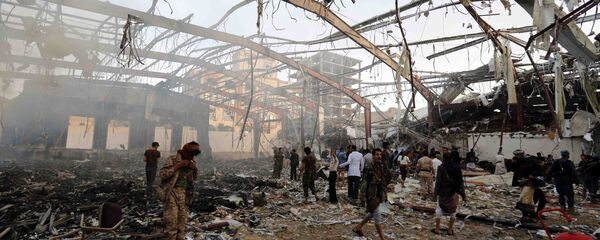 13 December 2016, 19:12 GMT
The potential deals have been criticized by the human right groups and some lawmakers for
fueling the Riyadh's military campaign in Yemen
, but the congressional sources told the newspaper that Trump administration would easily keep up with the resistance on Capitol Hill.
The White House refused to comment on the plans, according to the newspaper.
The United Nations estimates that more than 10,000 civilians have been killed or wounded since Saudi Arabia began military operations against Houthi rebel fighters in Yemen. The airstrikes are being conducted at the request of Yemeni President Abd Rabbuh Mansur Hadi.