Officials recently displayed an upgraded Fajr-5 rocket that can now be guided, according to the Tehran Times. Military officials highlighted a number of new developments at a recent public ceremony in Iran's capital, Tehran, while declaring that mass production for military equipment is on the way.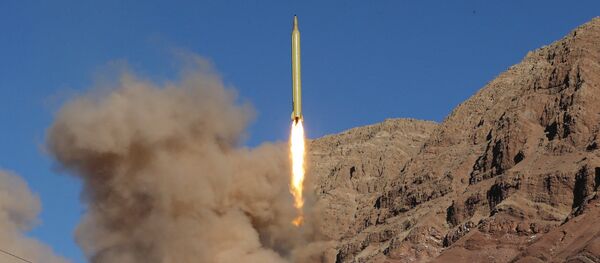 8 February 2017, 23:33 GMT
Hezbollah and Hamas have used the unguided Fajr-5 rocket and could use a guided version to conduct strikes from a range of 75 km into Israel, IHS Jane's reported. The defense intelligence news outlet also noted that the Fajr-5 could be the "most potentially significant" development from the recent showcase in Tehran.
Iranian Defense Minister Brig. Gen. Hossein Dehqan asserted that production of weapons has jumped 69 percent in the past three years, according to the Tehran Times. The international daily paper did not specify whether this increase was in infantry weapons, naval defense systems, or missile development. Since 2014, "over 115 types of defense systems and new military products have been manufactured and put to use," Dehqan said.
Recent missile and rocket tests have not been directed at the new US presidential administration, according to the Tehran Times. "There is no need to test Mr. Trump as we have heard his views on different issues in recent days," an Iranian Foreign Ministry spokesman said. The spokesman added that Iran knows Trump "quite well."