The planes reportedly flew within 1,000 feet of one another, according to the US Pacific Command. The Department of Defense and US Pacific Command are "always concerned about unsafe interactions with Chinese military forces," according to the statement. This is the first such incident since Donald Trump was sworn in as President on January 20. The service plans to "address the issue in appropriate diplomatic and military channels."
The Chinese pilot acted "legally and professionally" after flying dangerously close to the US plane, a Chinese defense ministry official told the Global Times. "We hope that the US could take the bilateral military relations into consideration and adopt practical measures to eliminate the root cause of air and sea mishaps," the official said. The Diplomat news outlet has pointed out that the Global Times, one of Beijing's flagship English-language publications, is "more hawkish" than the China Daily publication.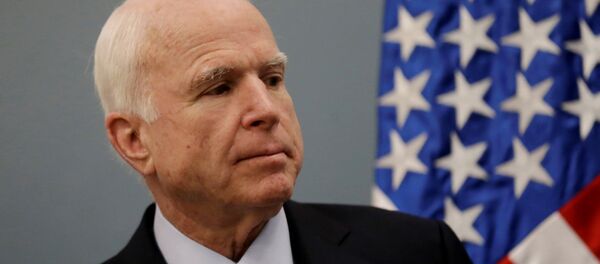 24 January 2017, 15:47 GMT
The encounter happened in international airspace, the US Pacific Command said, near the Scarborough Reef. "China asserts sovereignty over Scarborough Reef along with the Philippines and Taiwan," according to the CIA World Factbook, but Philippine President Rodrigo Duterte has "sidestepped" China's banning of Filipino fisherman from accessing the waters "in a bid to establish closer ties with Beijing," Stars and Stripes reported.
Philippine Defense Department spokesman Arsenio Andolong told the Beloit Daily News that Filipinos were "worried" about "possible miscalculations" between Chinese and US forces. "It's good to know that nothing untoward happened," Andolong added. If foreign planes cross into Philippine-controlled airspace, "we deserve to be told out of courtesy," he said.