Ukraine's State Border Guard Service proudly reported on its haul of 'dangerous contraband' on Sunday. According to officials, a Moldovan national in a Dacia Logan attempted to cross into Ukraine with a package of 25 ribbons of St. George in his glove box on Saturday.
Caught, the man tried to explain to the border officials that the ribbons were a gift he received in Russia during the regular campaign ahead of Victory Day, and that he simply forgot about them. 
Local law enforcement were informed about the incident, and the man was barred entry, and banned from coming into Ukraine for a period of three years.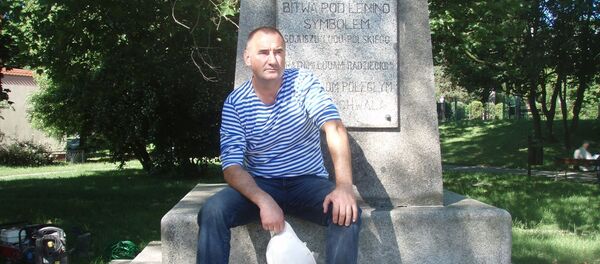 7 February 2017, 14:44 GMT
In Russia and in some countries of the former Soviet Union, ribbons of St. George are handed out during the May holidays leading up to May 9 (Victory Day), and serve a symbol of appreciation to the Red Army, which fought to liberate the country from the Nazis during the Second World War. Prior to the February 2014 Maidan coup d'état, the ribbon served as an official symbol for commemorative celebrations in Ukraine as well.
Following the Maidan coup, and after anti-Kiev unrest that began in eastern Ukraine in the spring of 2014, Ukrainian officials and nationalist activists started a campaign against the Ribbon of St. George, calling it a Russian 'propaganda symbol'. Amid the unrest in the east, the ribbon has been used by demonstrators as a symbol of disagreement with Kiev authorities' anti-Russian attitudes, and eventually, by militia units which formed to fight the Ukrainian army that was sent into the region to crush dissent in April 2014.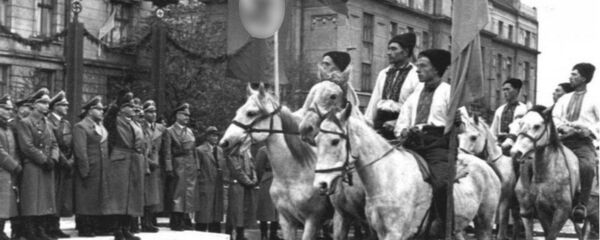 6 January 2017, 14:44 GMT
Ukrainian officials at various levels have since tried to ban the symbol. In 2014, the Ukrainian government replaced the Ribbon of St. George with a red and black poppy, commonly associated with Remembrance Day in Western Europe. Its red and black colors are also associated with the Ukrainian Insurgent Army (UPA), whose leaders collaborated with Nazi Germany and fought against the Red Army during the Second World War.
The Ribbon of St. George goes along with the Order of St. George, as well as the Soviet Order of Glory.  The ribbon's colors symbolize the flames of war and gun smoke that a soldier goes through to earn the decoration. The Ribbon of St. George campaign was first launched in Russia in 2005, when commemorative ribbons were first distributed.