WASHINGTON (Sputnik) — The Senate confirmed Mnuchin in 53-47 vote.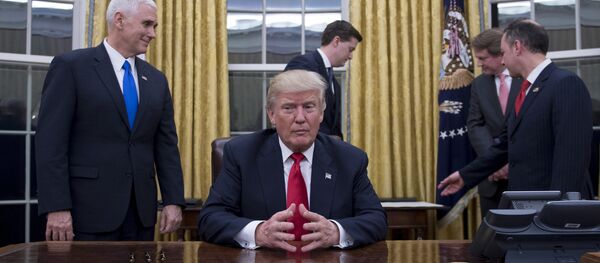 22 January 2017, 08:03 GMT
Mnuchin, a Wall Street banker and a movie-industry financier, was nominated for the
secretary of the Treasury
post in late November.
On February 1, the US Senate Finance Committee suspended rules for a confirmation hearing and advanced the nomination of Mnuchin.
Mnuchin has worked for the financial investment firm Goldman Sachs for 25 years and served as US President Donald Trump's finance chairman throughout his presidential campaign.