CAIRO (Sputnik) — On Tuesday, Kara said that the idea of Palestine's relocation will be discussed at the ongoing meeting between the Israeli Prime Minister Benjamin Netanyahu and US President Donald Trump in Washington, according to the Times of Israel newspaper.
"It's a foolish idea, Sinai is an Egyptian land … Egypt is one of the first advocates of Palestinian rights," Erekat said.
Hopefully, Trump and Netanyahu will reaffirm their commitment to the principle of the two-state conflict solution and will put an end to the Israel's construction of settlements in the occupied territories, Erekat added.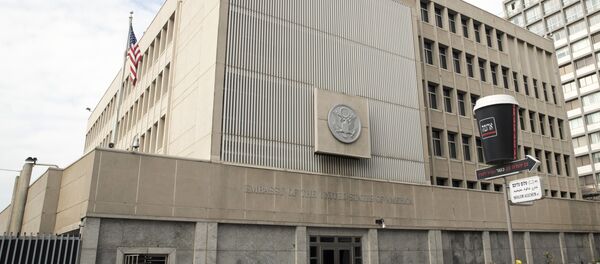 15 February 2017, 16:12 GMT
A White House official said on Tuesday that
the United States would not insist on implementation of the principle of a two-state solution
to the Palestinian-Israeli conflict. The two-state solution has been considered by the international community as the only way of settlement of the bilateral conflict for decades.
Relations between Israel and Palestine have been shattered for a long time. Palestinians seek diplomatic recognition for their independent state on the territories of the West Bank, including East Jerusalem, which is partially occupied by Israel, and the Gaza Strip. The Israeli government refuses to recognize Palestine as an independent political and diplomatic entity, and builds settlements on the occupied areas, despite objections from the United Nations.