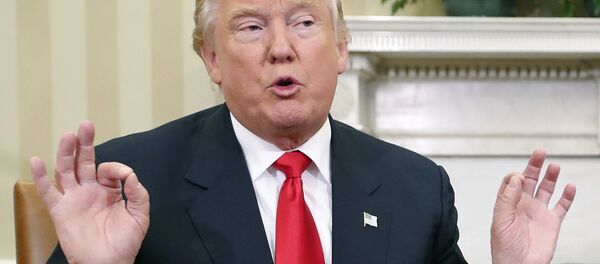 15 February 2017, 07:14 GMT
MOSCOW (Sputnik)
–
According to The Wall Street Journal, Gubarev refused to name the banks that denied credit to his company to avoid aggravating the relationship, but said that they were demanding proof of his non-involvement in the activities described in the report.
The businessman denounced claims made in the dossier about him and his company leading cyberattacks on the US Democratic Party members as false and said he was a businessman, not a hacker.
"If I am a hacker, would I be sitting here and giving interviews to people?" Gubarev said Tuesday, as quoted by the newspaper.
On February 3, Gubarev filed a lawsuit against the US BuzzFeed news outlet for publishing a report with his name in it. BuzzFeed spokesman said that the tech entrepreneur's name was edited out of the dossier and apologized on behalf of the outlet for including it.
A separate suit was filed in London against Christopher Steele, a retired UK intelligence agent, who may have been the author of the report. Steele has not commented on the situation, The Wall Street Journal said.
On January 13, Kremlin spokesman Dmitry Peskov called the dossier a forgery. Trump also called the dossier fake and said it was put together by his opponents.
Never miss a story again — sign up to our Telegram channel and we'll keep you up to speed!