Appearing on Montenegrin television on Sunday, national special affairs prosecutor Milivoje Katnich accused 'Russian state agencies' of involvement in a coup plot against the government. The alleged plot, 'uncovered' last October during Montenegro's parliamentary elections, was said to have been broken up after over a dozen Serbian and Montenegrin citizens were arrested and accused of planning street violence and the assassination of then-Prime Minister Milo Djukanovic, an ardent supporter of the tiny Balkan country's entry into the North Atlantic Alliance.
Katnich claimed that the testimony of the defendants, along with information regarding their communications, led him to reach his conclusions. However, Montenegrin prosecutors have yet to publish any evidence actually connecting Russian citizens to any alleged coup plot. 
The prosecutor's claims follow allegations published Saturday in The Telegraph which, citing unnamed senior sources in the UK's government, accused Russian intelligence of plotting a coup and Djukanovic's murder. 
As expected, Moscow dismissed the claims as "absurd." Foreign Minister Sergei Lavrov said that The Telegraph story was "on a par with other baseless accusations against our country, from hacker attacks against the entire West, to meddling in the election campaigns of the majority of Western countries, to the Trump administration's ties with the Russian security services, and much more."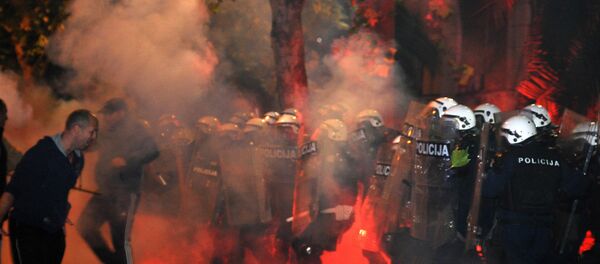 19 February 2017, 04:27 GMT
Presidential press secretary Dmitry Peskov, meanwhile, commented that "day after day, we hear absurd accusations against Russia; day after day, we refute them." Peskov emphasized that Russia did not and does not have any plans to intervene in the internal affairs of other countries, "especially ones like Montenegro, with which we undoubtedly have very good relations." 
Stressing that Moscow "regrets" seeing such accusations being made by high level officials, the presidential spokesman noted that these kinds of statements are "too serious" to be made "without providing any reliable information to support them. This is, at a minimum, irresponsible."
. @Telegraph: recycling long-discarded news to stoke tensions with Russia. As usual, no evidence, pure innuendo. What next Sunday? pic.twitter.com/kc3Xgh7Jib

— Russian Embassy, UK (@RussianEmbassy) 19 февраля 2017 г.
Political observers from Russia, Serbia and Montenegro itself have been left dumbfounded by Montenegrin officials' accusations. Many, in particular, have pointed out that it is quite peculiar to claim the existence of a Russian plot in the tiny country, even though a dozen other, strategically much more significant countries in Eastern European have freely joined the alliance over the last two decades.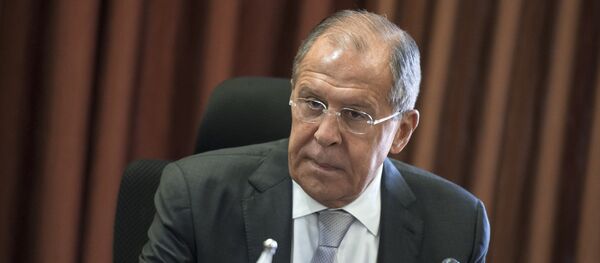 20 February 2017, 09:43 GMT
Speaking to RIA Novosti, Duma lawmaker and former FSB head Nikolai Kovalev called the claims utter "nonsense." 
"Like we have nothing better to do than carry out coups in Montenegro. Let's speak in the language of facts, instead of discussing some fake news stories," the politician said, echoing Russian diplomats.
For his part, Montenegrin political journalist Matija Nikolic told Sputnik that there were other, more significant reasons for Podgorica to level such accusations against Moscow. Specifically, he noted, the possible freeze in Montenegro's NATO accession effort by the Trump administration has made Prime Minister Dusko Markovic nervous, hence the allegations against Russia. 
In fact, the journalist noted, this new wave of anti-Russian allegations really started last week, when Time magazine published an interview with Markovic. In that interview, the politician accused Russian officials of everything under the sun, including 'public threats' against Podgorica, interference in October's elections, contacts with opposition figures, the Serbian Orthodox Church, NGOS and some media, etc. Moscow, Markovic added, had also "prepar[ed] an alternative scenario," aimed at public provocations, a possible armed conflict, and the violent takeover of power.
© AFP 2023 / SAVO PRELEVIC /
Montenegro's Prime Minister Milo Djukanovic (R) shakes hands with NATO Secretary General Jens Stoltenberg after a joint press conference in Podgorica, October 2015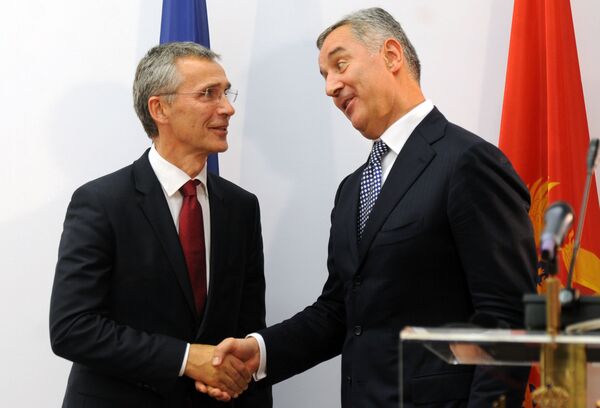 Montenegro's Prime Minister Milo Djukanovic (R) shakes hands with NATO Secretary General Jens Stoltenberg after a joint press conference in Podgorica, October 2015
Nikolic pointed out that the prime minister began speaking about the 'hand of Moscow' at the precise moment when it became clear that Montenegrin officials' expectations of being speedily inducted into NATO wasn't turning out as expected.
Furthermore, the journalist added that the prospects of a NATO membership referendum are frightening for Podgorica. "Based on how carefully authorities are avoiding any mention of a referendum, even they seem to clearly understand the public's attitudes on this issue –i.e. that the public does not want to share in what former Prime Minister Djukanovic called the values of the Euro-Atlantic family."
Recent polling by the US-based polling and research firm Gallup has shown that only 21% of Montenegrins see NATO as an alliance providing 'protection', with 29% seeing it as a 'threat', and 35% saying that it was 'neither'. Officials have been hesitant to hold a referendum, presumably due to fears that the pro-NATO side will lose. NATO formally invited Montenegro to join the alliance in late 2015. Its membership has yet to be ratified by Canada, the Netherlands, Spain, and the United States.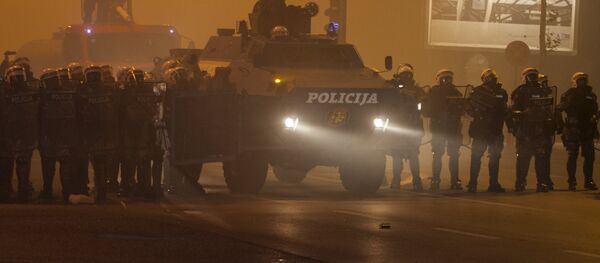 13 February 2017, 19:54 GMT
In his interview for Time, Markovic said that NATO intelligence had confirmed the existence of a coup plot involving Russia. Speaking to Sputnik, Serbian historian and political scientist Alexander Rakovic suggested that the prime minister made this particular statement to get some brownie points from alliance officials. 
"Meanwhile," Rakovic added, "the [real] problem is that in the same interview, Time quoted a high-ranking US National Security Council official, who said that the White House has no intention of accepting Montenegro into NATO at the moment. It's obvious that Montenegro's NATO project has failed, whatever the country's leaders say."
Ultimately, Matija Nikolic suggested that Podgorica's behavior "could be seen as a kind of pressure on the Trump administration, aimed at convincing the US to 'protect' the small country running into NATO's arms from a 'vast and terrible Russia looking for bloodshed.' That's how the Montenegrin Prime Minister depicts Russia, anyway. And 'protection' of course, depends on the US ratifying Montenegro's accession into the alliance," the political scientist concluded.