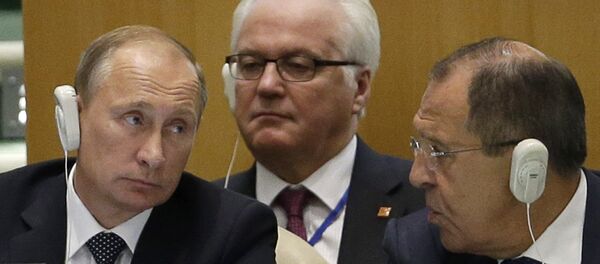 21 February 2017, 08:41 GMT
MOSCOW (Sputnik) — Russia's UN ambassador
passed away on Monday in New York
. Churkin had served as Russia's permanent envoy to the UN and the country's representative in the UN Security Council since April 2006. The diplomat would have turned 65 on Tuesday, February 21.
Kadakin served as ambassador to Sweden in 2004-2009 until he was appointed ambassador to India, where he worked until he passed away due to illness in late January 2017, at the age of 67.
"I would like to offer my condolences over the death of [UN] Envoy Vitaly Churkin and the death of Alexander Kadakin, formerly an ambassador in Stockholm. They were both extremely skilled diplomats and excellent representatives for Russia," Wallstrom said.