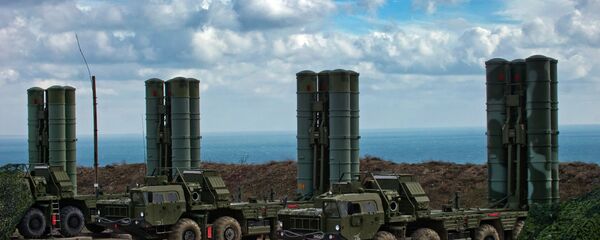 16 February 2017, 06:01 GMT
"India and Russia will start final negotiations on the five firing units of the S-400 air defense system next month," the Mumbai-based daily The Economic Times reported on Tuesday.
If the contract is signed within a year, deliveries worth of $5.8 billion could start by 2019-20.
To speed up the purchase, New Delhi might forego the offset clause, which fits in with the Make in India program and mandates foreign companies to invest at least 30 per cent of the contract value in the Indian aerospace and defense sectors, the outlet says.
Viktor Kladov, director of international cooperation at Rostec, the Russian state-owned company that controls sales of the S-400 system told the newspaper that offsets could delay deliveries by as much as two years.
"As far as I have heard, there is no offset package for the program. It is a strategic project and is very important for the two countries," the outlet quotes him as saying. "Offset packages should not get in the way."
He nevertheless said that Russia would comply if India insisted on an offset package. But, "It may delay delivery by one-two years and that is why a deal with no offsets package is the best choice."

15 February 2017, 12:56 GMT
Kladov also commented on the delivery terms of the contract, estimating that signing the deal will take a year and it will take another two years for the delivery.
"The Indian side invited us to negotiations in March. So, if we start negotiations in March, it will take another year to prepare the contract. I do hope it will happen this year or maybe the first half of next year," he said.
Commenting on the upcoming deal, Russian military expert, retired Colonel Viktor Litovkin explained to Sputnik why many countries are so eager to buy Russia's state-of-the-art systems and why they are winning over their US analogues.
"It is really the state-of-the-art system of Russia's defense industry. It is a very efficient, high-tech, advanced system," he told Radio Sputnik.
No other country in the world has in their possession such a system, he said. Not even the Americans, he said, who are advertising their armaments all over the world, pushing other countries into purchases.
He further elaborated that the US' most efficient air defense system is the Patriot PAC-3 (Patriot Advanced Capability), but it is not even a match for Russia's S-300, let alone S-400. The expert explained that Patriot PAC-3 missiles are launched from an inclined plane while S-400 missiles are launched vertically and only then take the direction of the approaching target.
© AP Photo / Shizuo Kambayashi
Japan Self-Defense Force's PAC-3 Patriot missile unit deployed for North Korea's rocket launch at the Defense Ministry in Tokyo, Sunday, Jan. 31, 2016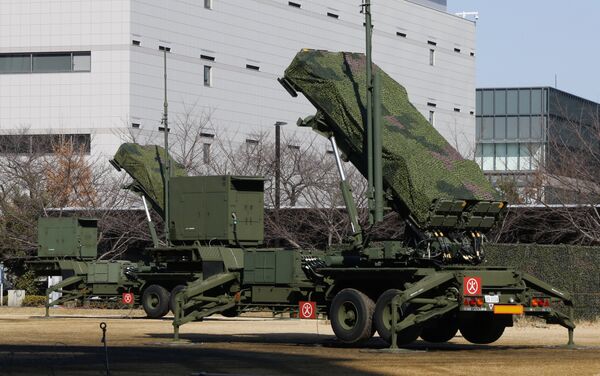 Japan Self-Defense Force's PAC-3 Patriot missile unit deployed for North Korea's rocket launch at the Defense Ministry in Tokyo, Sunday, Jan. 31, 2016
© AP Photo / Shizuo Kambayashi
Because the Patriot has to be pointing in the direction of the missile, he said, one of Russia's systems can defend an area that would require at least four American ones to cover.
Besides, he said, Russia's S-400, unlike the US system, is able to shoot down any flying objects, cruise and ballistic missiles, fighter jets, bombers and attack aircraft – virtually everything that can fly is threatened by the S-400.
Litovkin also noted that Russia is planning to supply its S-400 system only to India and China, even though many states would like such a system.
"We have made first deliveries to China. But we have sold the system only after the completion of the Russian state program on deliveries of such systems to our Armed Forces. Only afterwards we have supplied the system to China," he said.
The expert said that among those countries who are eager to get Russia's S-400 is Turkey, Algeria and many Middle Eastern countries.
He further noted that the full name of the system is S-400 Triumph, a particularly appropriate name for this system, considering its success to date.
Never miss a story again — sign up to our Telegram channel and we'll keep you up to speed!