The deployment of the USS Carl Vinson spurred Chinese officials to denounce the "relevant countries" involved in the carrier's activities. Geng Shuang said Tuesday, "we oppose relevant countries threatening and undermining the sovereignty and security of coastal states under the pretext of such freedom."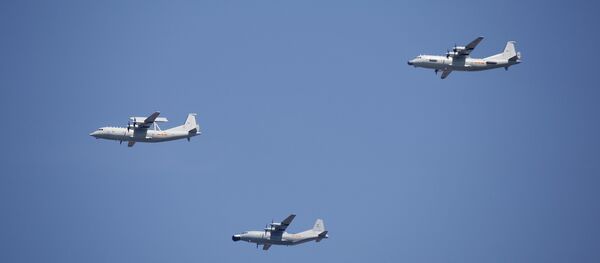 10 February 2017, 19:12 GMT
Chinese officials have previously condemned 'freedom of navigation' patrols, arguing that they are cover for surveillance efforts, but defense ministry spokesman Ren Guoqiang softened that stance on Thursday, telling reporters in Beijing that, "of course, we also respect freedom of navigation and overflight for all countries in the South China Sea."
According to Ren, the situation is stable in the South China Sea and defense officials have a "grasp" on US aircraft carrier activities in the region. The USS Carl Vinson has completed 16 patrol circuits through the South China Sea during its 35-year history, according to the US Navy. 
In an appearance before the US Senate, former ExxonMobil CEO Rex Tillerson took a hawkish stance on the Spratly islands, arguing that China had behaved illegally in the region. Tillerson also threatened to prevent Chinese ships from accessing the disputed South, comments that spurred backlash from Beijing officials. A Global Times op-ed called the Secretary of State's comments "unprofessional," explicating that US attempts to blockade Chinese access through the South China Sea would lead to a "military clash."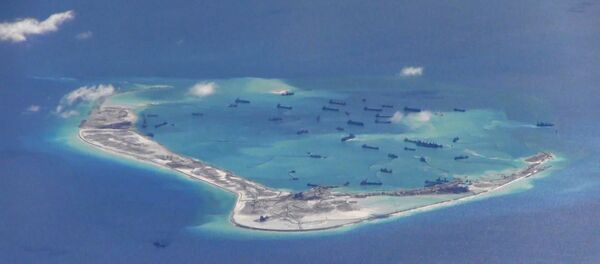 8 February 2017, 05:52 GMT
Meanwhile, Chinese lawmakers have announced revisions to a 1984 Maritime Traffic Safety Law that would give Chinese officials the authority to ban ships from entering what China considers to be its territorial waters. Under the proposed draft, non-Chinese military ships would be required to apply for pilotage if they desired to transit the South China Sea and ships that tried to avoid applying for a pilot's license would be slapped with a fine between 300-500 yuan ($43,706-72,844). The draft is slated to become law in 2020, but will likely be met with resistance by the US, Sputnik reported.