Washington has vocally denounced China's island building, calling it illegal, and in January Rex Tillerson, then-nominee for Secretary of State, described the US position on Beijing by saying, "We're going to have to send China a clear signal that, first, the island-building stops and, second, your access to those islands also is not going to be allowed."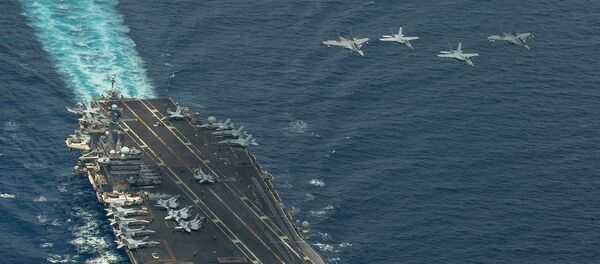 23 February 2017, 19:01 GMT
The White House has subsequently softened its approach, with President Donald Trump pledging to maintain the 'One China' policy after riling Beijing by speaking with Taiwanese President Tsai Ing-wen in December 2016.
China lays claim to almost all of the South China Sea's islands and maritime; although Malaysia, the Philippines, Brunei, Vietnam, and Taiwan  have claims as well. Beijing balked at a landmark July 2016 decision by an international tribunal in The Hague declaring that China had no historic right to the islands and had caused "irreparable harm" to the marine environment.
The concrete structures feature retractable roofs, and are found in the Spratly Island chain on Fiery Cross, Subi and Mischief reefs. American officials believe that the military-length airstrips already present on the islands signal a military escalation.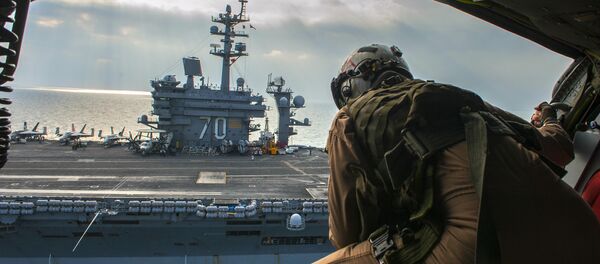 23 February 2017, 14:57 GMT
One unnamed official said, "It is not like the Chinese to build anything in the South China Sea just to build it, and these structures resemble others that house SAM [surface-to-air missile] batteries, so the logical conclusion is that's what they are for."
The official said that the installations pose no real threat to the US,  believing that it was done to test the response of the Trump administration. "The logical response would also be political – something that should not lead to military escalation in a vital strategic area," they said.
The buildings are reportedly about 33 feet high and 66 feet long.
One Wednesday, Geng Shuang, spokesman for the Chinese Foreign Ministry, said he was aware of the rumblings but would not clarify whether Beijing was putting missiles on the reefs. "China carrying out normal construction activities on its own territory, including deploying necessary and appropriate territorial defense facilities, is a normal right under international law for sovereign nations," he remarked.