DAMASCUS (Sputnik) — The Syrian army command may take a decision to launch an offensive in Damascus' neighbourhood of Qaboun due to the presence of the militants from terrorist group al-Nusra Front (outlawed in Russia) undermining the reconciliation process, Syrian Minister for National Reconciliation Ali Haidar told Sputnik.
"The militants provoke and initiate clashes. The army takes measures to control the situation. We are moving at the two main and equally important directions. We are preparing for a military operation at the moment to be determined by the army's command, and we do not intervene into it, and are taking steps for reconciliation, which will hopefully outstrip the military scenario in Qaboun… We need honest decisions of the militants and we are expecting them in the upcoming days," Haidar said.
Haidar noted that the situation in Qaboun remained tense, while in the Damascus suburb of Barzeh the ceasefire regime was observing.
"We have come a long way to reconciliation in Barzeh. The ceasefire is ongoing there, though periodic militants' actions like kidnapping, shelling and road blocking attempts take place. Nevertheless, we try to keep the ceasefire regime and make it constant and full," Haidar added.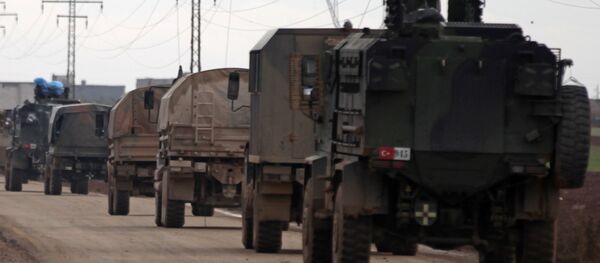 23 February 2017, 09:11 GMT
On February 5, Syrian President
Bashar Assad extended a decree on amnesty for militants
who surrender and hand over their weapons until the end of June.
Since 2011, Syria has been engulfed in a civil war, with government forces fighting against numerous opposition and terrorist groups, including al-Nusra Front and Daesh, banned in a range of countries, including Russia.