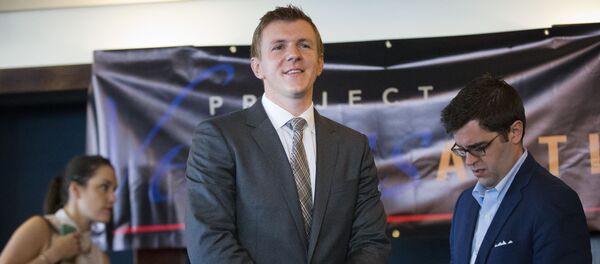 23 February 2017, 15:21 GMT
During the campaign style speech, the president spoke to the excited crowd, saying that Bernie Sanders had been right about one thing — trade, and asserted that he likes him because many of the people who had voted for the Vermont senator in the primaries ultimately voted Trump in the general.
Trump and Sanders had been the only two candidates that from the beginning of their campaigns were calling for the US to withdraw from the Trans-Pacific Partnership trade deal, an issue that had earned Hillary Clinton protests by her own party during the Democratic National Convention where her nomination was finalized. Later in the campaign Ms. Clinton declared that she opposes the TPP too, despite calling it earlier "the gold standard" of trade agreements.
The president also received massive applause for referring to CNN as "the Clinton News Network," and denouncing their coverage of him. He also reminded the crowd that the network had told the American people repeatedly that he would not win.
"You'd think they'd fire the pollster… Maybe they're just bad at polling, or maybe it's not legit," Trump said, possibly referring to the release by James O'Keefe of Project Veritas of secretly recorded conversations from within the CNN headquarters in Atlanta the day before.
Trump again stated that his supporters are fighting "fake news."
"I want you all to know that we are fighting the fake news. It's fake, phony, fake. A few days ago I called the fake news the enemy of the people and they are… Because they have no sources. They just make them up where there are none," he said.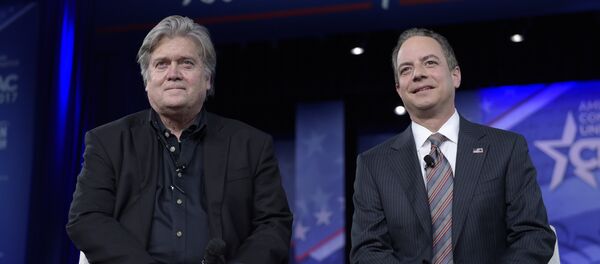 23 February 2017, 20:51 GMT
He also noted that when he had bashed "fake news" in the past, the media reported it as him trashing media in general — saying that the coverage of his statements were also, ironically, fake news.
Trump's speech also reasserted many of his campaign promises, as he smashed Democrats for still holding back on approving many of his cabinet appointees.
During a rare public speech from Trump's chief strategist, Steve Bannon, on Thursday at CPAC, he had also called for supporters of the president to "fight back" against the "corporatist globalist media."
"Look at the opposition party, how they portrayed the campaign, how they've portrayed the transition and now the administration. It is always wrong," Bannon said during his panel with Reince Priebus. "If you remember, the campaign was the most chaotic by the media's description, most disorganized, most unprofessional, had no idea what they were doing. Then you saw them all crying and weeping [on Election Night]."
Bannon added that the media would not be giving the country back "without a fight."