Dr. Mervyn Bain, Lecturer in International Relations at the University of Aberdeen and Dr. Cristian Nitoiu, a Postdoctoral Fellow in EU-Russia relations and Ukraine at LSE discuss this situation.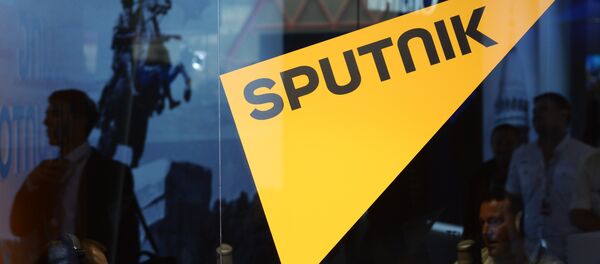 Dr. Bain starts the program by mentioning that Theresa May's "engage but be aware" motive would seem to indicate that engagement is going to start. Dr. Nitoiu sees the document as fitting into the broad pattern of the UK not really having a clear policy towards Russia. "The document sends quite a lot of very contradictory messages… it fits quite well within the trend of the UK trying to figure out what kind of foreign policy it should have."
Dr. Bain agrees, and points out that the political landscape is changing so much, and "…Britain is trying to find its place within this changing landscape." This is particularly clear in the report which seems to acknowledge, perhaps for the first time that Asia, and China are as important or even more important to Russia than western Europe. In other words, UK foreign policy experts might have got it wrong.
The report has not been widely reported about in the UK mainstream media, host John Harrison points out. Dr. Nitoiu says: "To a large extent it [the report] goes against the wind, and whenever you have this kind of report, the mainstream media is the last to go ahead and report on it. But I would also argue that this is one of the least professional reports that either the House of Commons or the House of Lords have produced on Russia… it is more a criticism that the government has not come up with a clear direction in terms of Russia." One of the reasons for the UK government's rather obscure understanding of Russia is because of a lack of Russian experts employed by the government, Dr. Bain says.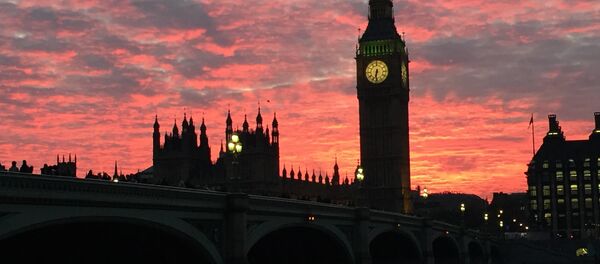 In the second half of the program, the discussion turns to the need for Britain to engage in trade with Russia post-Brexit. Dr. Nitoiu says: "…in the report, there are reports of small British enterprises arguing that they can't do business in this environment restricted by sanctions, I think that there will be quite a lot of pressure coming from that side. Post-Brexit, I think that the British government will see a need to negotiate a free trade agreement with Russia. Obviously, we have a strategic partnership between the EU and Russia, but now the British government will want to have its own sort of trade partnership with Russia, so I would expect the government to have a more pragmatic attitude."
To the question "Will this report lead to actual change in the future?" Dr. Bain says that the shift away from concentrating on Vladimir Putin to the Russian population is a good thing, but from the Russian government's point of view, this may signal caution, as there may be suspicion as to what the UK wants to do, trying to communicate on a person-to-person basis. Dr. Bain feels that the time scale for change is probably within the parameters of a few years.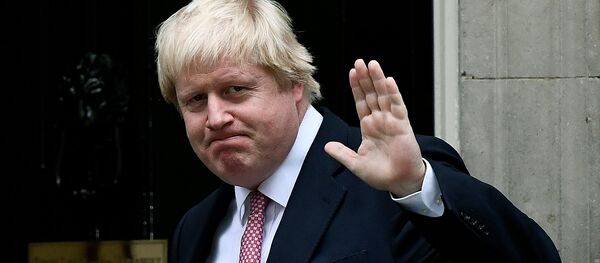 The forthcoming visit by UK foreign minister Boris Johnson to Russia to meet with Russian foreign minister Sergei Lavrov is the first such visit for 5 years. Although Boris Johnson has indicated that this does not signal a return to "business as usual," the trip will lead to questions about whether Mr. Trump's more pro-Russia line compared to predecessors has influenced a change in approach. Dr. Nitoiu brings up the interesting point that Russia needs an enemy in the west, so therefore it is important exactly what Boris Johnson offers Russia. He will also need to have in terms of trade, "a very good idea about what exactly he can offer Russia." Dr. Bain says that "any dialogue is better than no dialogue…. It is striking looking at this report that there has not been this level of communication in comparison with other European countries and America. I think it is very significant that this is taking place."
Other themes are discussed towards the end of the program, including the fact that the whole dialogue about Russia been stripped of her right to hold the World Cup in 2018 has apparently disappeared from the landscape.
In short, there seems to be major doubt that the UK's policy towards Russia is correct. If nothing major changes in the near to medium future (which is quite possible), it looks like UK-Russia relations are set to improve within a relatively short time frame of a few years.
We'd love to get your feedback at radio@sputniknews.com.
Have you heard the news? Sign up to our Telegram channel and we'll keep you up to speed!