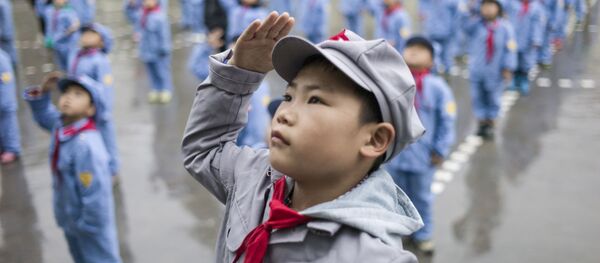 15 February 2017, 12:57 GMT
MOSCOW (Sputnik) — According to the chief of the National Defense Mobilization Department of China's Central Military Commission, the army reserves would be reduced for the benefit of other services as part of the army reshaping reforms, but the number of troops to be reduced was not specified, the Press Trust of India news agency reported.
In September 2015, Chinese President Xi Jinping announced that the People's Liberation Army (PLA) would cut its ranks by 300,000 to 2 million troops by 2017, still maintaining its lead as the world's largest army.
In January, media reported that nearly 50 high-ranking military officials of the PLA might leave their positions in 2017 in order to allow for a new generation of officers.