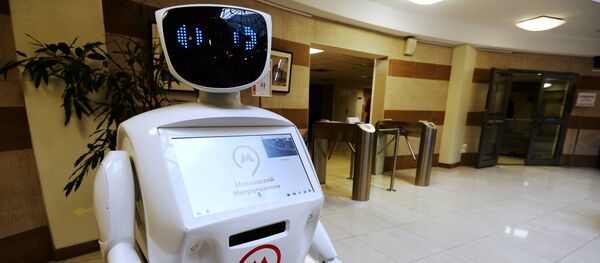 The demonstration model used was the Knightscope K3, a 300 lb, four-foot-tall robot intended to be used in indoor security applications. With its electric blue lights and white bullet-shaped body, it looks similar to the Star Wars' R2D2.
The K3's sibling, the K5, is a slightly taller and heavier model designed for outdoor patrol. A four-wheeled version engineered to tackle rougher terrain is expected to be demonstrated later this year.
Knightscope co-founder Stacy Stephens, believes the technology may help law enforcement to greatly reduce crime.
"Crime has a $1 trillion negative economic impact in the United States each and every year," said Stephens, a former police officer.
"Long-term, our ultimate goal is to be able to predict and prevent crime," he said.
The security robots can detect criminal behavior by searching for anomalies including identifying license plates or suspicious sounds, and using a video camera and an array of sensors, from thermal imaging to air quality. They are also equipped with a microphone that a person can use to speak directly to a human operator.
​If appropriate, officers will be alerted, or the operators can use smartphones to synchronize with a robot for real-time video of a situation. The devices are continuously recording video and collecting sensor data, including markers to identify nearby wireless devices.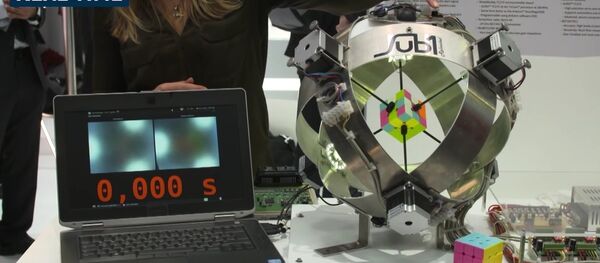 Among reports of the robots' successes are stories of helping security officers apprehend a thief in a retail environment, tracking down a vandal, and issuing an arrest warrant for a sexual predator, according to Stephens.
Knightscope, initially launched in response to the tragic events at Sandy Hook and the Boston Marathon, has roughly two-dozen robots operating through leases to a number of California businesses including Microsoft, Westfield Shopping Centers, Juniper Network and the Sacramento Kings.
UTA police hosting the demonstration expressed a "definite interest" in the technology, although no official lease arrangement has been announced.
"We're always looking for new ideas and new technology that will make our jobs safer and easier and protect our communities," said Assistant Chief Patrick Bridges.
According to Stephens, the robots are intended to augment human-led security efforts by taking away "boring" monotonous work, not as a replacement for guards.  
"We draw a very, very thick line between what we do and using it for actual enforcement," he said. "The humans need to continue to make the decisions."