However, the first country of the former Soviet bloc to join NATO was de facto the German Democratic Republic in 1990. By agreeing to the reunification of Germany, Moscow secured commitment that the West would not deploy troops on the territory of the former East Germany and NATO would not expand to the east.
Then-German Foreign Minister Hans-Dietrich Genscher assured his Soviet counterpart Eduard Shevardnadze: "For us, it stands firm: NATO will not expand itself to the East."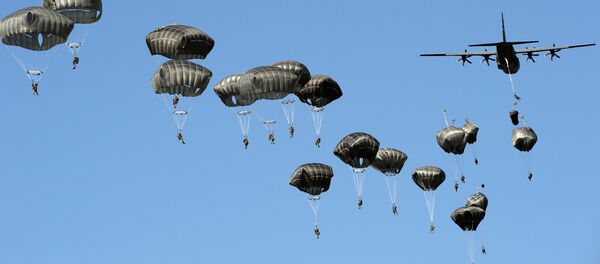 18 August 2016, 14:15 GMT
However, the Social block collapsed when Poland, the Czech Republic and Hungary declared joining NATO as one of their priorities.
Meanwhile, in the first half of the 1990s, the United States and the European Union were in no haste to admit the three former Socialist countries into the alliance. However, finally a way into NATO for them was opened.
In 1997, six years after the dissolution of the Warsaw Treaty Organization, then-NATO Secretary General Javier Solana announced that the alliance decided to invite Poland, the Czech Republic and Hungary to admission talks.
Madeleine Albright, NATO and Eastern Europe
Many Russian political analysts agree that American politician and diplomat Madeleine Albright played a key role in the integration of the former Warsaw Treaty countries into NATO.
In 1993, Albright became Washington's Ambassador to the UN and in 1997 she was appointed as Secretary of State.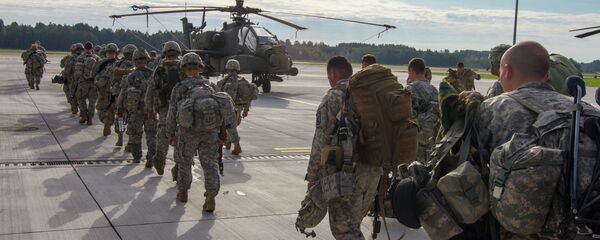 9 January 2017, 13:24 GMT
Albright's hardline stance towards Russia has often been explained through her background. Madeleine Albright (born Marie Jana Korbelova) was born in Prague, Czechoslovakia and in 1948 her family had immigrated to the US. In 1957 she received American citizenship and built a splendid career in politics and academia. Many in the West regarded Albright as a symbol of the common interests between the US and Eastern Europe.
Speaking in the Senate in April 1997, Albright said: "Russia would like us to make absolute commitments about the deployment of nuclear and conventional forces on the territories of new members. But we will not compromise on this issue," Albright said.
The State Secretary noted that the US did not plan to deploy nuclear weapons to protect Eastern Europe. She added that NATO would not permanently station "substantial combat forces" in the region.
First Expansion
In the second half of the 1990s, relations between Russia and the West were relatively warm and Moscow did not regard the NATO enlargement as a direct military threat. In 1998, then-Russian Foreign Minister Evgeniy Primakov said it was rather a psychological problem.
"There are some real issues, and there is also the psychological factor. It should be considered. Russia is under pressure because the alliance is expanding and nearing our borders. At the same time, the Founding Act on Russia-NATO ties helped ease tensions," Primakov said.
Moscow was concerned over the pace of the NATO expansion. In fact, the admission of Poland, the Czech Republic and Hungary was fast-tracked.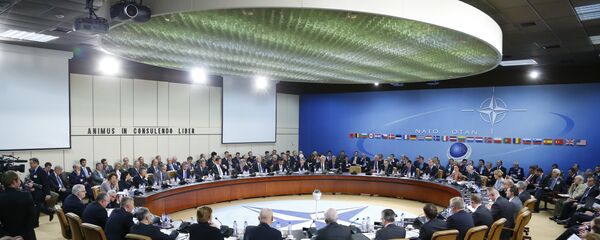 14 December 2016, 18:05 GMT
For NATO, it was extremely important to conduct its first official enlargement as soon as possible.
What is more, the fast pace of integration was dictated by the upcoming military operation in Yugoslavia. The first bombs were dropped on March 24, 1999, just 12 days after Poland, the Czech Republic and Hungary became NATO members.
Moscow was outraged with NATO's intervention of Yugoslavia. Foreign Minister Primakov's plane made the famous U-turn over the Atlantic, marking the beginning of a new stage in Russia-NATO relations.
Bargaining Chip
In Russia, there is a common notion that NATO is a monolith organization. In fact, there have always been differences within the alliance. During the Cold War, its unanimity was cemented with the "Communist threat." But after the Soviet bloc collapsed, NATO's unity shattered.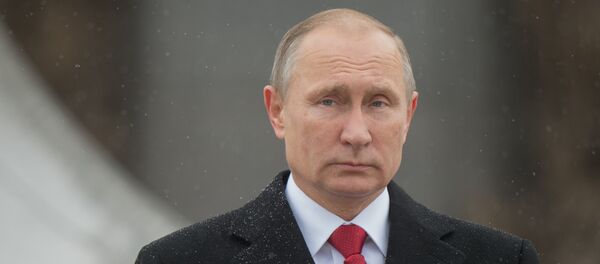 11 February 2017, 15:40 GMT
In the 2000s, Poland, the Czech Republic and Hungary backed the US in debates with allies. They actively participated in the 2001 Afghan operation and the 2003 invasion of Iraq, a military operation ignored by major members such as France, Germany and Turkey.
In the mid-2000s, Warsaw and Prague turned a blind eye on mass protests and agreed on the deployment of components of the US global missile shield. Launched in 2001 by President George W. Bush, the initiative was regarded as a threat by Moscow.
Finally, the efforts of the Polish and Czech government to prove their loyalty to Washington backfired. In 2009, Barack Obama became US President and adjusted the strategy towards Washington's allies in Eastern Europe, thus, showing their real role in US foreign policy.
"The Russia connection is simply that we're working — and indeed, a number of countries in central Europe are working — to reset the relationship with Russia," US National Security Advisor Antony Blinken said in 2009.

Thus, Washington indicated that Poland, the Czech Republic and other former Warsaw Treaty states were just a bargaining chip in US-Russia relations.
Disputes Over Russia
Oddly enough, NATO's unity has been further undermined by the situation around Russia. The Czech Republic, Hungary and Bulgaria do not want a confrontation between the West and Moscow.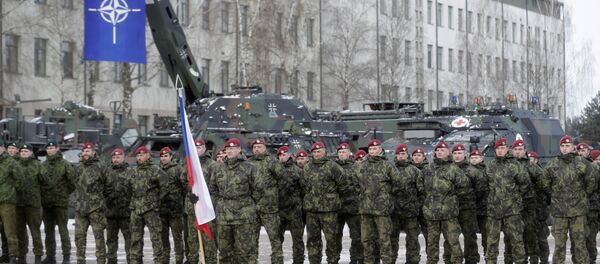 25 February 2017, 12:47 GMT
For instance, Hungarian Prime Minister Viktor Orban is known for his warm relations with Russian President Vladimir Putin. Many Western experts note that the two leaders stand for a multipolar world and have a similar governance style.
Moreover, Czech President Milos Zeman has repeatedly called for the removal of anti-Russian sanctions and underscored the importance of dialogue with Moscow.
New Bulgarian President Rumen Radev is also known as a vocal critic of the Western anti-Russian approach. Despite the fact that Radev is pro-European and pro-NATO, he insists that West-Russia ties cannot be based on confrontation.
"Bulgaria is a loyal member of NATO and the EU. Historically and culturally, Bulgaria has always been a European country. It has chosen a stable and unswerving path of pro-European development. We shall not stray from it. We want to assert ourselves as a most reliable NATO partner. But that does not mean we have to be an enemy to Russia, a country we have important economic interests with," Radev said in an interview with Le Monde in December.
In an interview with RT, Ivan Konovalov, a senior analyst at the Russia Institute for Strategic Studies, noted that NATO has found itself in a stalemate.
"Western Europe and the US do not want to sponsor Eastern Europe, and Eastern Europe does not have money to restore its defense capabilities. The situation is further complicated with calls to end confrontation with Russia," Konovalov said.
The expert suggested that Eastern European states have not gained their desired benefits from NATO integration.
"The armed forces of former Warsaw Treaty members are in decay. Their Soviet-made military hardware is poorly maintained, and they do not receive new equipment. Moreover, they cannot cooperate with Russia, they do not wage wars. So, it is unclear what is the reason for them to be in NATO," Konovalov said.