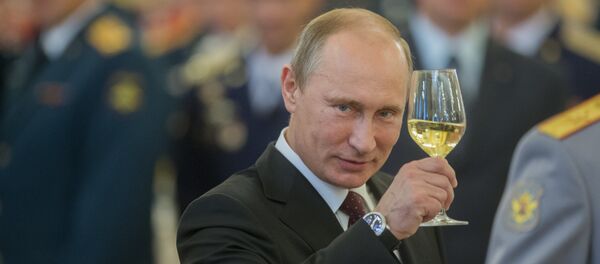 The latest CNN documentary about President Vladimir Putin is the US elite's last-ditch effort to demonize the Russian leader, Gregory Dobromelov, Director of the Institute of Applied Political Studies, told Radio Sputnik.
The documentary entitled "The Most Powerful Man in the World" was made by CNN's Fareed Zakaria and presented on March 13.
Commenting on the matter, Kremlin spokesman Dmitry Peskov said that it appears that the documentary was made "with a critical bias in line with the further demonization of our country [Russia] and, possibly, our president [Vladimir Putin]."
"We read some of the press, in fact everything was as predicted: this is another material in line with hysterical, emotional background based on opinions that have nothing substantial, opinions that are most often absolute fiction," Peskov told reporters.
"Vladimir Vladimirovich [Putin] did not have the time to get acquainted because it came out at night," he added.
The documentary claims that "Putin is afraid of a popular uprising," and that "the President controls everything in Russia." It also focuses on the issue of Russia's alleged "intervention" in the elections of the United States. However, the authors do not present any evidence to back up their accusations.
Former US Defense Secretary Robert Gates, editor of The New Yorker David Remnick, journalists Masha Gessen and Julia Ioffe acted as experts in the film.
"The West is now trying to use the last window of opportunity, which still exists before Putin meets with [US President Donald] Trump, to demonize the figure of the Russian President," Dobromelov assumed in an interview with Radio Sputnik.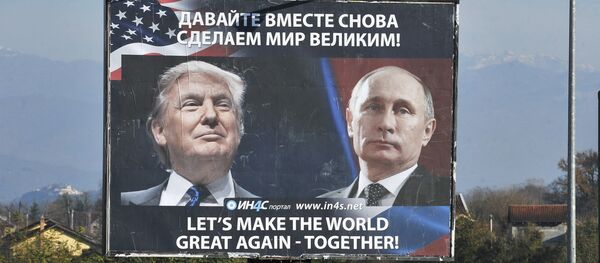 "First and foremost, this film is intended for the [US] domestic audience; it claims once again that Trump's attempts to establish a constructive dialogue with Russia are 'actually' efforts to cooperate with a man who allegedly has 'totalitarian habits'," he suggested.
According to Dobromelov, the documentary won't impact Russia's image around the globe, given the fact that many nations have an essentially positive view of Russia and its president.
"In fact, many in the world don't endorse the US [policies] and are ready to support the foreign policy of Vladimir Putin," Dobromelov said.
The academic pointed out that citizens of many countries want their governments to protect their own national interests, like the Russians do.
"Citizens of many countries want their governments to begin to defend the interests of their own states," he said.
"Most likely, the opinion will be divided in two," Dobromelov assumed,  "One half will believe [what the authors of the documentary claim], while the other half will think that all this [narrative] will [in the end] benefit the Russian leader."
"In this situation we should remain calm and be proud [of our country]," the Russian academic underscored.