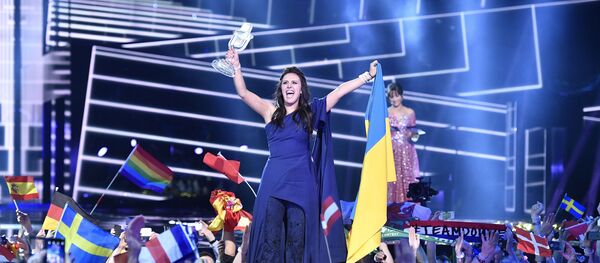 19 September 2016, 21:29 GMT
Anton Gerashchenko, an adviser to the Ukrainian Interior Minister Arsen Avakov, told Govorit Moskva (Moscow Speaking) radio station that the Russian contestant Yulia Samoilova could perform in Kiev as long as she "doesn't publicly announce her support" for what he, following the rhetoric adopted by Kiev, claims to be "the annexation of Crimea and aggression against Ukraine."
In an interview with Sputnik, Vladislav Ganzhara warned against attempts to "politicize" song contests, which is exactly what happened during the previous Eurovision contest where a politically-charged song about the 1944 Soviet deportation of Crimean Tatars made the Ukrainian entry Jamala the ultimate winner.
"If they decide to keep Samoilova out, this would be an absolutely unprecedented decision. Kiev is politicizing things which are supposed to bring people together, not create problems," Ganzhara said.
Wheelchair-bound Yulia Samoilova will represent Russia at the 2017 Eurovision Song Contest in Kiev with the song titled, "Flame Is Burning." She has won numerous music competitions and festivals.
Samoilova's personal information earlier appeared in the data base of the notorious Ukrainian website Mirotvorets (Peacemaker), which says that in 2015 Samoilova had allegedly illegally crossed the Ukrainian border "as part of an organized group."
The entry also contains a link to her social networking site VKontakte and her phone number.
Mirotvorets is a Kiev-based website that aims to reveal personal information of people who are considered to be "enemies of Ukraine."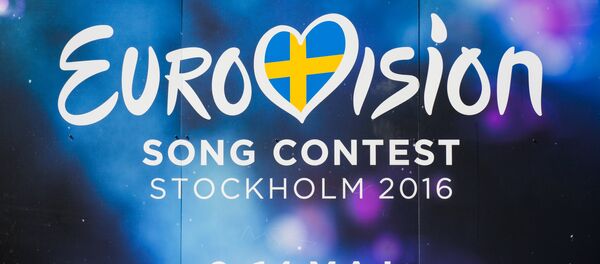 Last year it posted a list of journalists, including foreign, working in the self-proclaimed Donetsk and Luhansk People's Republics, complete with their contact information. Some of the "blacklisted" journalists later received threats.
Commenting on Anton Gerashchenko's threat to prevent Yulia Samoilova from coming to Kiev, Kremlin spokesman Dmitry Peskov warned against attempts to add a political dimension to the Eurovision song contest.
Ukraine won last year's Eurovision the competition in Sweden. This year's contest is expected to consist of two semi-finals on May 9 and 11, and the final on May 13, 2017.
Forty-three countries will participate in the 2017 contest.
Never miss a story again — sign up to our Telegram channel and we'll keep you up to speed!