In a Wednesday interview granted by Trump to right-wing Fox News pundit Tucker Carlson, the president defended the hotly disputed allegation, stating: "I think you're going to find some very interesting items coming to the forefront over the next two weeks."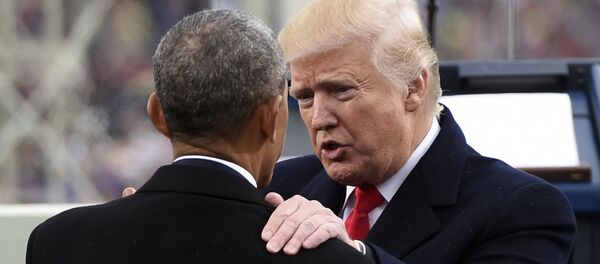 Trump had made the allegations over Twitter earlier this month, claiming that President Barack Obama had authorized surveillance on Trump Tower during the lead-up to the November 2016 presidential election.
Trump's unverified accusation drew mixed levels of anger and shock, as well as a stern refutation from the Obama camp. 
"Neither President Obama nor any White House official ever ordered surveillance on any US citizen. Any suggestion otherwise is simply false," said Kevin Lewis, a spokesman for Obama.
One day after Trump issued his wiretap tweet, White House Press Secretary Sean Spicer explained that the president had not meant to imply that Obama had personally tapped Trump's phone.
During the Wednesday interview Trump remarked that, "'wiretap' covers a lot of different things."
Members of Congress, both Republican and Democrat, as well as many voices in the media have asked for the evidence to back the president's claims. The White House has ignored the requests.