YALTA (Sputnik) — The leader of the self-proclaimed Lugansk People's Republic (LPR), Igor Plotnitsky, said Friday he was in favor of holding a referendum in Donbass on joining Russia.
"We do not just assume, we are sure that such a referendum will certainly take place. Of course, we will initiate it, but everything should be done at the proper time," Plotnitsky told Sputnik.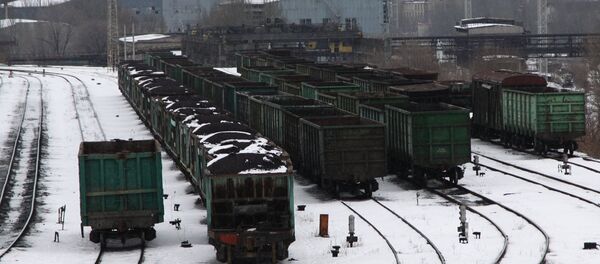 Earlier Friday, Kremlin spokesman Dmitry Peskov said there were no "written scenarios" in Russia regarding the possibility to make the self-proclaimed Donetsk People's Republic (DPR) and LPR part of Russia.
Plotnisky also told reporters Friday that the DPR and LPR considered introduction by Ukrainian President Petro Poroshenko of Donbass blockade as actual recognition of the self-proclaimed republics' independence.